If you are an avid events follower, 2020 may seem like an un-eventful one with the restrictions and cancellation of physical activities. However, this doesn't mean it's the end! In the past, brands spend huge amounts on physical builds, live events and pop-ups to garner traffic and awareness. 
Since the COVID-19 pandemic, organisers have been taking steps to combat the new norm. It isn't all bad having to adapt online, except for the fact that some may take a longer time to adapt. But guests and viewers can attend events fuss free via online platforms now with just a click. It's easy to participate and it doesn't mean we will lose the personal touch. Here are five interesting virtual events in 2021 that can get you inspired!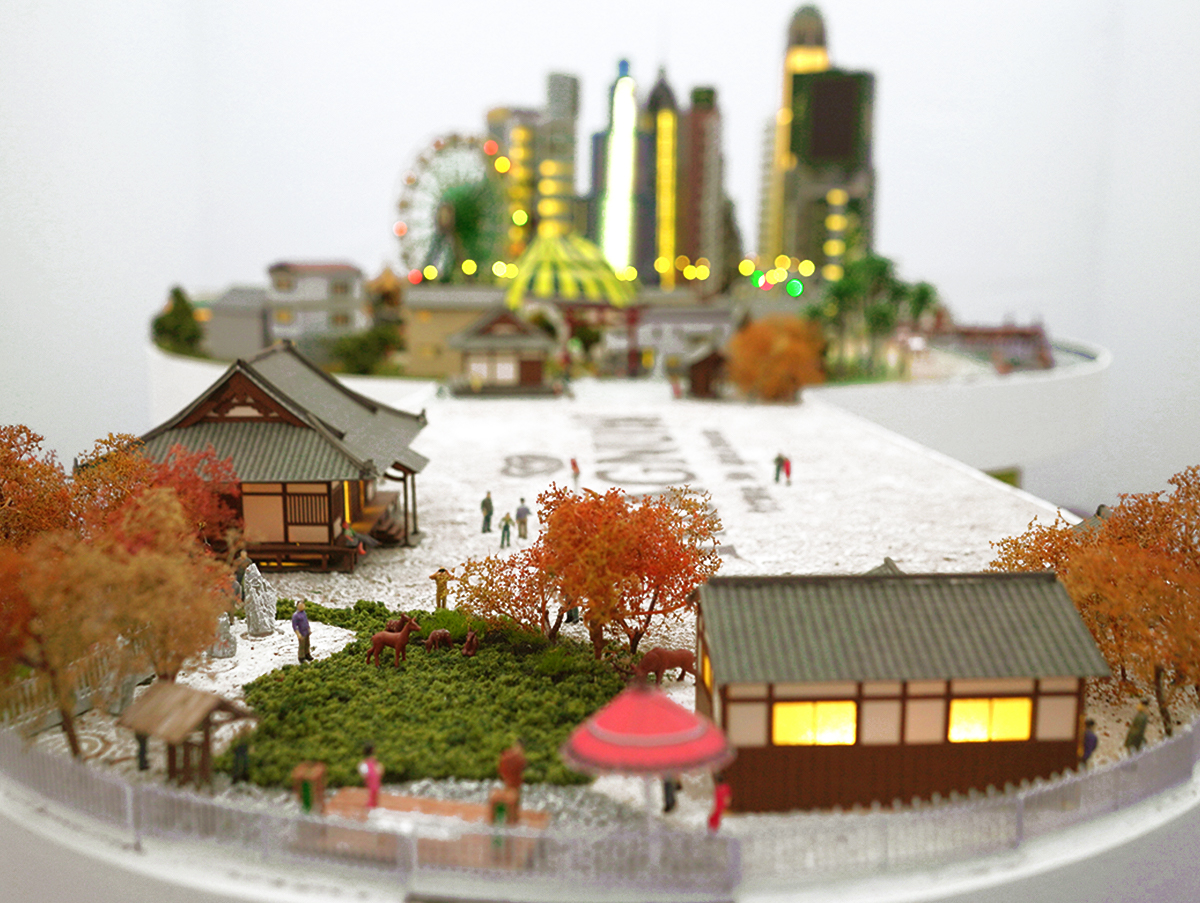 A portion of the physical landscaping display at the event
1. Magnum Mini Matcha World
What beats the scorching heat other than a refreshing bar of ice cream? Just two years ago, Magnum launched their Magnum Macadamia Salted Caramel ice-cream with the Magnum 'Pleasure Garden' physical event which garnered impressive reviews.
The pandemic did not stop Magnum from launching their new ice-cream flavour through a hybrid virtual and physical event themed "Magnum Mini Matcha World". The new immersive experience had participants engaged in virtual tours, complemented with hide-and-seek activities happening within the physical landscaping display. Magnum has broken the norm from their usual event launch and this opens up many possibilities in the future!
It's time for another season of the Super Bowl, but this time, it's sure different. Verizon and Fortnite impressed the world by introducing a 5G-powered virtual stadium for fans to interact with their favourite players virtually without missing out on the atmosphere of a physical stadium.
The concept of this virtual stadium was to show off the power of 5G. Everybody knows having a bad internet connection is a bummer, especially in gameplay. Participants were blown away by the whole experience as to how detailed the design and graphics of the whole event was. Physically, iPhone 12 users could also tap on the 5G technology to explore the Next Gen Stats of players through augmented reality (AR). Talk about being hybrid indeed!
The virtual event definitely built a bridge between youngsters and Super Bowl. It increased the exposure to many young gamers, at the same time gaining more awareness for Verizon's 5G network.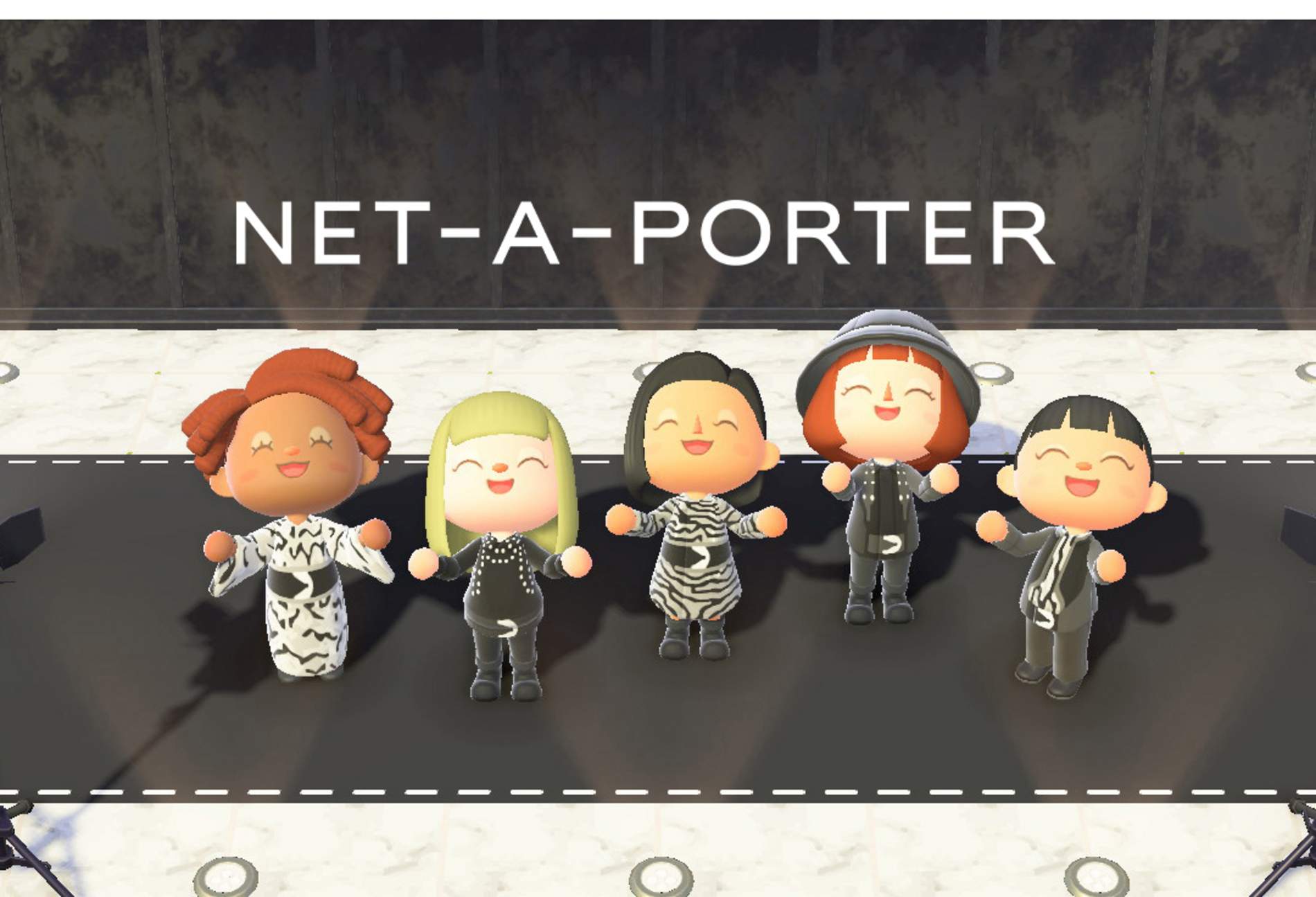 Photo Credits: Net-a-Porter
3. Net-a-Porter's Virtual Island
Once you start, you spiral into a never-ending debt and hope turnip price spikes will change your life. However, there is so much more to Nintendo's virtual gaming platform, Animal Crossing: New Horizons and Net-a-Porter made use of it perfectly!
The retail industry has undoubtedly been hit by the pandemic and fashion retailers are relying heavily on online sales. Net-a-Porter's virtual fashion island built in Animal Crossing: New Horizons brought the shopping experience into another dimension. 
Players get to dress up their characters in designer clothing and explore the paradise island as they wish. Virtual runways designed by visual artists and boutiques featuring exclusive collections were created to make the experience wholesome. It spins any player excited as they get to pamper their avatars to their heart's content!

Photo Credits: COACH X Def Jam SEA
4. COACH X Def Jam SEA Virtual Concert
Music has always been a universal language, transcending through culture and race, bringing people from all walks of lives together. What's better than jamming to a live concert from your favourite bands!
Featuring 13 artists across Singapore, Malaysia, Thailand and Indonesia, Coach partnered with Def Jam SEA for a virtual concert experience. Talents were dressed in Coach's Pre Fall 2021 collection during the event to impress viewers during the show.
Perhaps we should start getting used to enjoying virtual concerts at the comforts of our home for now!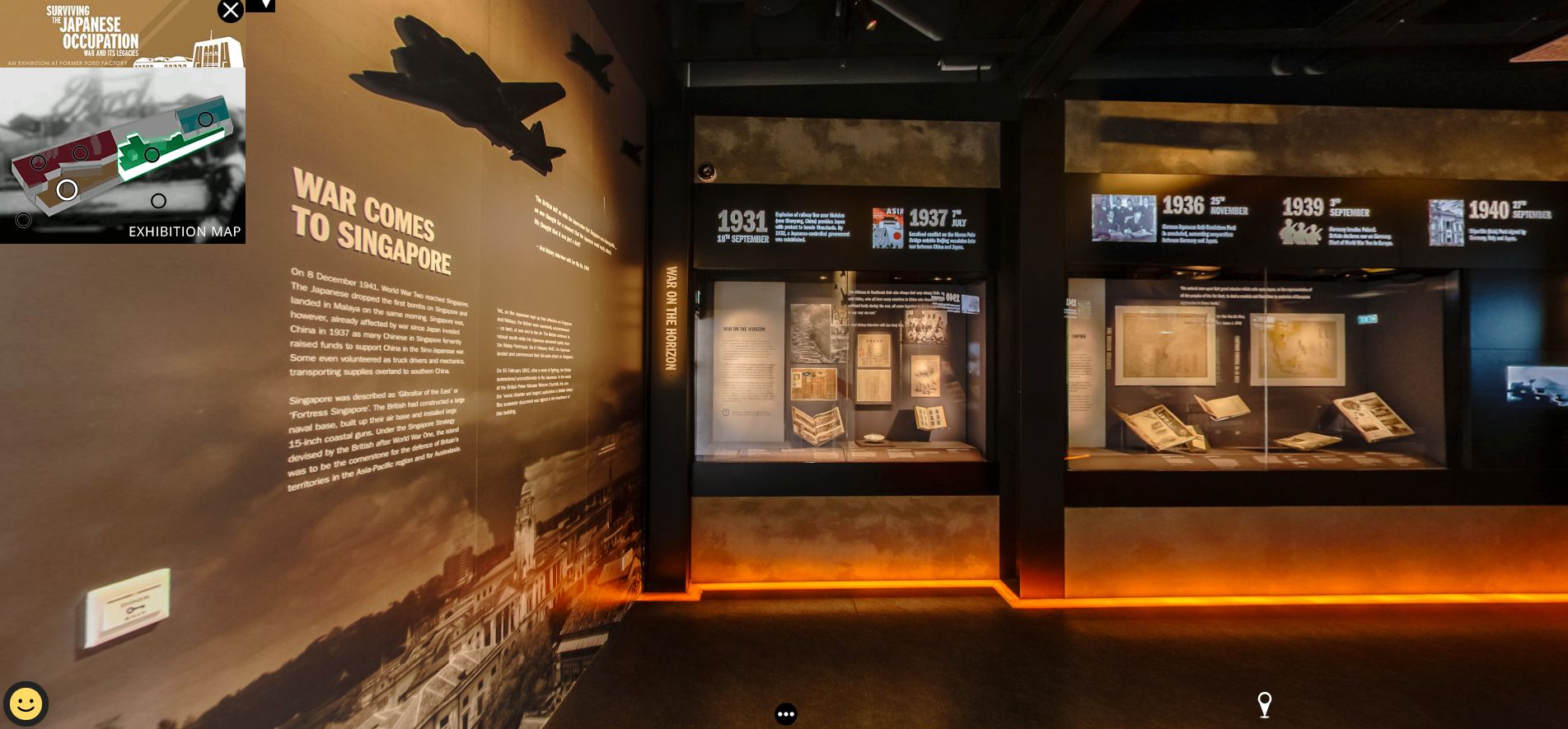 Screen capture of actual virtual exhibition

It's not just events & concerts that can go online, let's not forget about museums and exhibitions!
Gone were the days where we can go in larger groups for a weekend visit to the museum and galleries. Former Ford Factory is a historical site uncovering stories behind the British surrender during World War II (WW2). The virtual tour allowed these stories to go on even without physical footsteps present on-site. 
With actual exhibition visuals and audio guides, it feels as if one is really at the museum!
It's a tough time for most businesses and as a design and build company ourselves, we have to constantly adapt and we hope these events inspire you as much as it did for us. It's time to jump on our next innovation now!