An epitome of technical and craftsmanship refinement, Mercedes-Maybach has unveiled two new models to mark its 100th anniversary. In line with the custom-made luxury of the two newly launched models, the new Mercedes-Maybach S-Class and GLS were presented with the most refined elegance. The history of Maybach dates back to over 100 years of heritage and influence by Wilhelm Maybach, the confectioner turned designer with an exceptional technical talent. 
Venue
Claudine Restaurant @ Dempsey Hill 
Scope
Design

Fabrication

Installation and

Dismantling

Project Management
Overnight, the outdoor venue was transformed into a sophisticated open space showroom for the exclusive launch of the Mercedes-Maybach, where guests could appreciate every detail of the vehicles on a 360° display. Light concrete textures and elegant wooden finishes were harmonised to create a space that effectuated the stylised elegance of the brand in unison with the luxurious rides.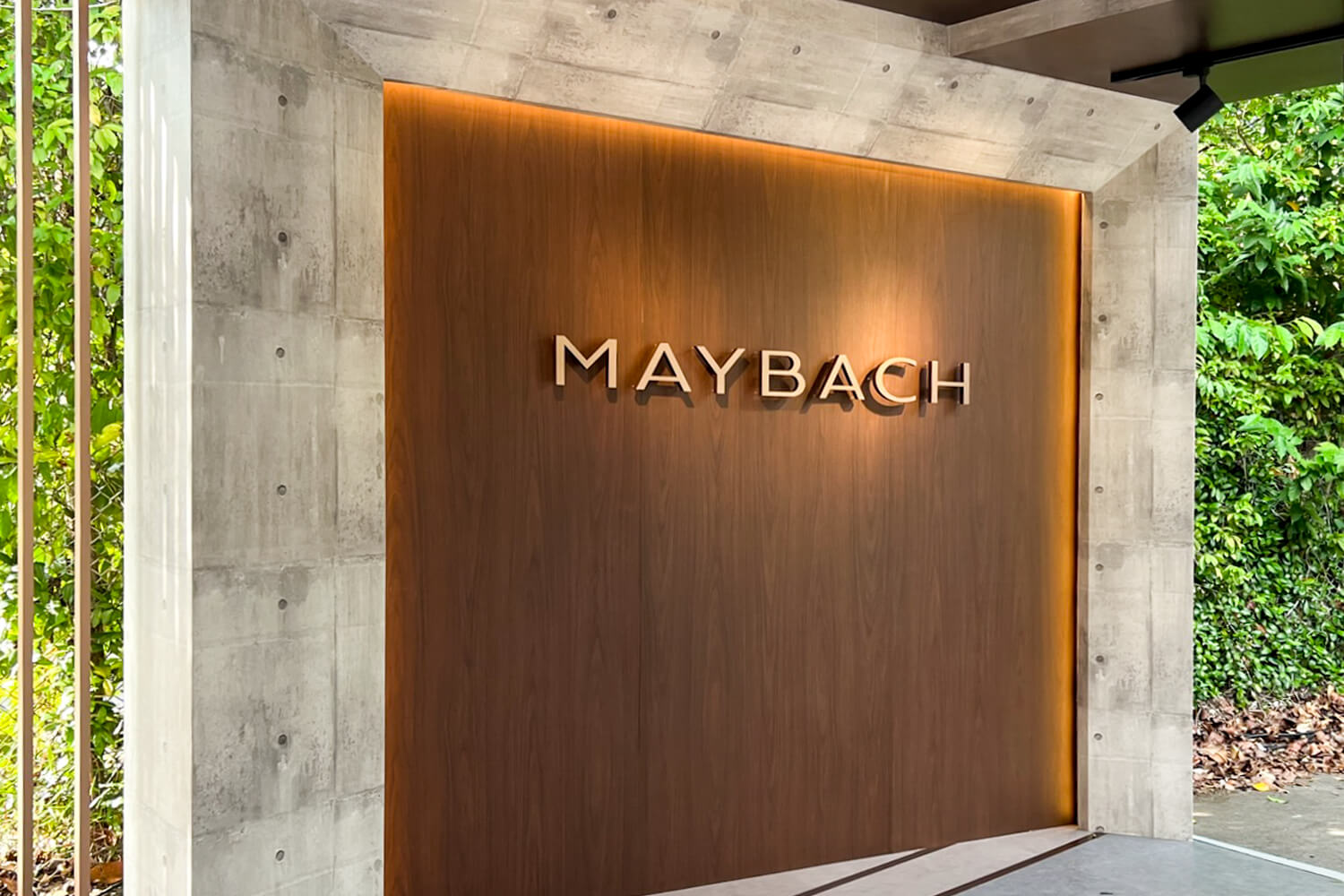 "Deluxe & weather-proof materials were utilised to ensure consistent workmanship & sustainability of the build through rain or shine"