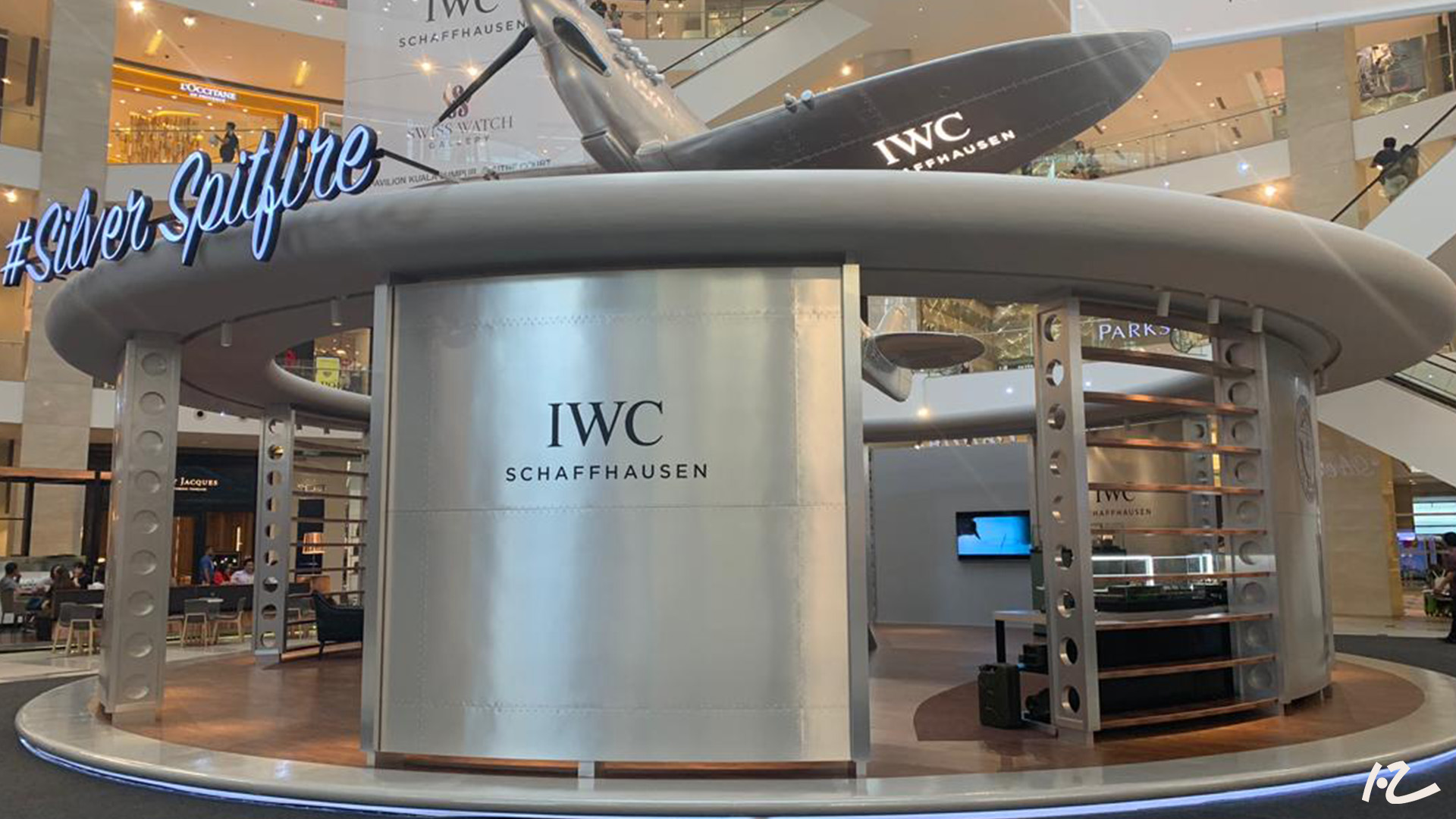 With the ever-increasing impact of climate change these days, there is more pressure than ever to reduce the carbon footprint of businesses and individuals alike. The same holds true in the world of experiential marketing events and exhibitions, which is why we at Dezign Format, place a lot of emphasis on making our builds as sustainable and recyclable as possible.
Large-scale exhibitions tend to generate substantial environmental costs. The costs usually entail the materials used, the energy consumed, and the waste produced. Read on to learn how we can minimise waste as industry players! 
1. Plan Your Exhibition With Reusability In Mind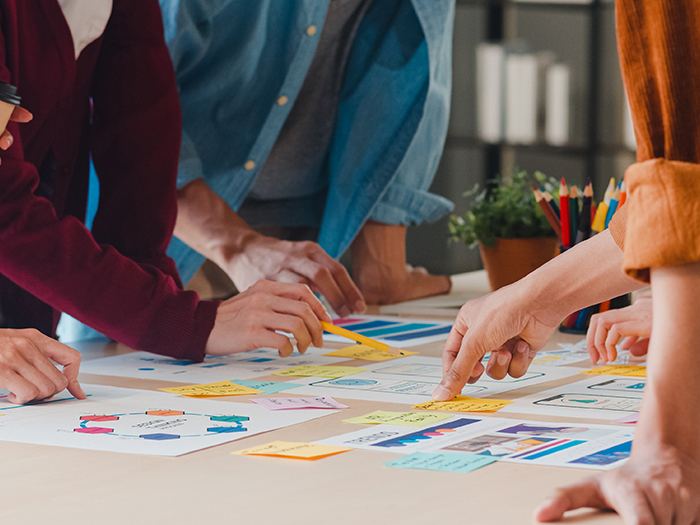 Rather than letting your materials and resources render redundant after a single exhibition, plan your exhibition with reusability in mind. In order to achieve this, you must anticipate the needs of your future events and design your exhibition and set-ups in a flexible manner to cater for future needs. By planning ahead, you can recycle materials, reduce wastage, and even save on some budget for future events!
2. Make Use Of Recycled Or Recyclable Materials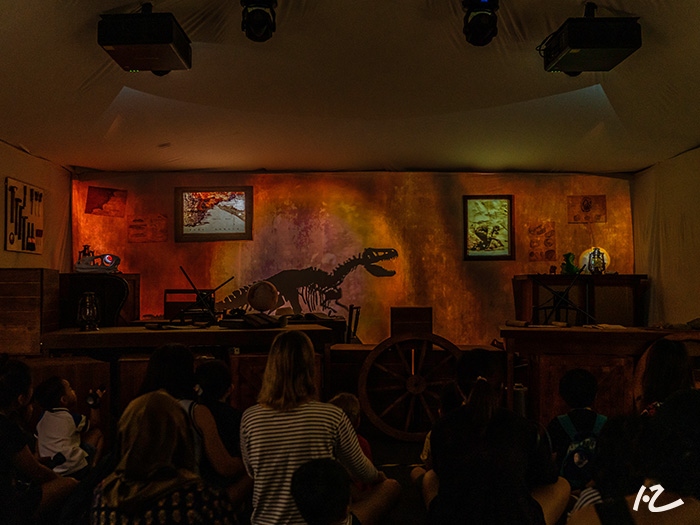 Making a conscious effort to choose recyclable or sustainable materials for construction isn't the easiest. To make significant improvements in your environmental performance, consider where your materials come from and what will happen to them after you hold your experiential and marketing activities and build.
Using sustainable materials does not limit your ability to create an interactive and immersive experience. For instance, our DinoQuest interactive exhibition was designed and created in-house with two other partnering organisations, using eco-friendly materials. The exhibit featured multimedia set-ups with  engaging content and interactive visuals. Viewers were able to gain a deeper understanding of how dinosaurs went extinct and were reminded of the importance of preserving the environment. This exhibition was entirely designed to be reused and repurposed when traveling to other countries and locations, reinforcing the theme of the exhibition.
3. Consider Energy-Saving Fittings
It's only natural for event organisers and exhibitors to want to make a statement with their showcase by using bright lights and state-of-the-art technologies. However, it is important to choose an energy-efficient alternative. Even though the upfront costs can be slightly higher, the running costs are typically lower, which allows you to save more in the long run.
4. Go Paperless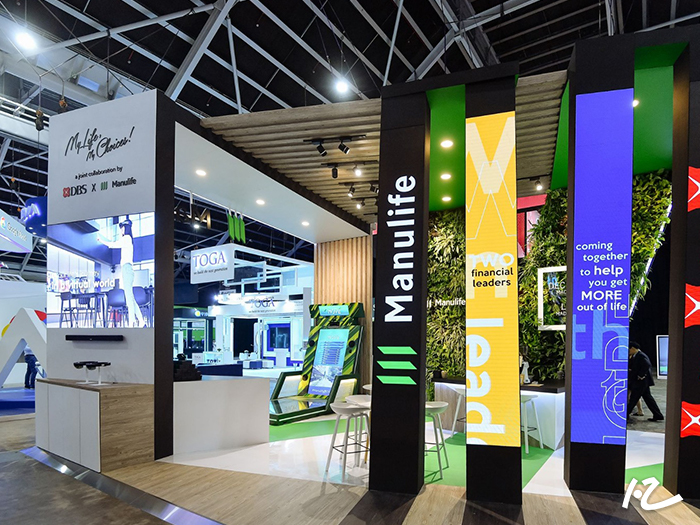 Although physical brochures and static displays may seem to be the easier option during the planning and creation process, there are many advantages to using digital alternatives.  LED displays and virtual reality set-ups enhance our experiential design and build tremendously. Although more time may be required during the creation process, digital set-ups capture attendees' attention easily and allow exhibitors to impress no matter the scale of the build. 
Using portable tablets makes data collection easier and saves you the hassle of manually collecting all their contact information. Furthermore, this data is useful for subsequent marketing efforts. Besides, digital screens and equipment can be reused for a long period of time with only content needed. With the elimination of single-use exhibit displays and paper, you can significantly reduce production, environmental and disposal costs.
5. Distribute Sustainable Merchandise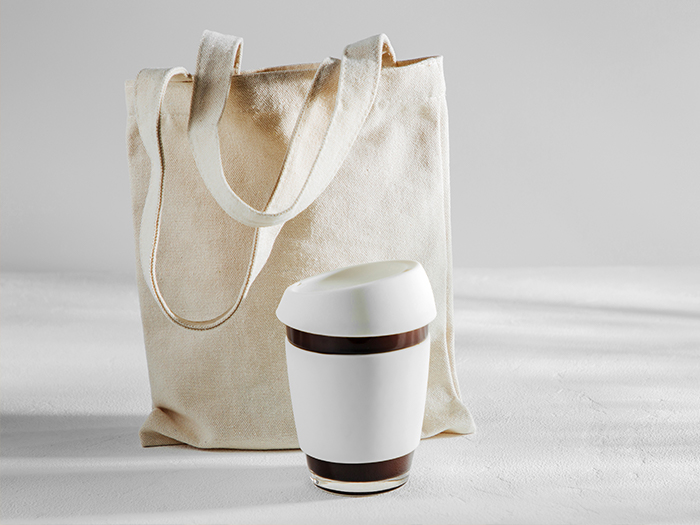 Consider giving your guests environmentally friendly and useful gifts, as a way to motivate and remind them that we all have a role to play in preserving the environment. Sustainable materials like bamboo convey a powerful sustainability message. Branded reusable mugs and water bottles are also very effective at deterring people from single-use plastic and promote a plastic-free lifestyle as well. Providing eco-friendly products to your guests will enhance your image as a responsible, sustainable business.
Importance Of Creating A Sustainable Experiential Marketing Event
Large-scale events are often held at the expense of the environment, resulting in significant amounts of carbon footprints. We must therefore ensure that event management companies such as ours make conscious efforts to ensure that wastage is reduced and reusability is increased.
At Dezign Format, we create collaborative experiences that communicate both functional and creative design ideas. We understand your brand and story before tailoring our solutions to meet your needs. Contact our team today to learn how your exhibition requirements can be made more sustainable and cost-effective with us!