Over the years, experiential marketing in Singapore has proven to be a highly effective, creative and engaging brand strategy. Businesses opt for experiential marketing techniques to generate awareness and create deeper emotional connections between the brand and its target audiences. Compared to traditional forms of advertising and marketing, experiential marketing allows customers to have multi-sensory and interactive engagements with their favourite brands.
While different marketing trends have been in the industry for some time, a few of the brands are still mindful about adopting this strategy due to certain perspectives. In this article, we will be widening perspectives and debunking myths to help any brand, big or small, to adopt suitable experiential marketing techniques.
Myth 1 – Experiential Marketing Only Works for Big Brands or Companies
Experiential marketing campaigns have proven to be highly effective for both small and large businesses. Luxury brands such as Prada and Dior have embraced this marketing approach to create unforgettable experiences for their customers. For instance, Prada Mode is one of the examples of an experiential marketing campaign that has made waves in the fashion industry. Prada's travelling private club offers a unique space where VIP guests can indulge in various art forms, including film, food, and music, while being surrounded by the brand's exclusive products. Prada Mode has held events in iconic cities such as Miami, Hong Kong, and Paris, making it a coveted and memorable experience for guests.
Another noteworthy example is Dior's Lady Art, a collaborative project between Dior and various artists worldwide. The project involved creating unique designs on the brand's iconic Lady Dior bag, resulting in a limited edition collection that is showcased at exclusive events worldwide. This marketing campaign not only generated exclusivity and buzz around the product but also showcased the brand's appreciation for the arts. Through Lady Art, Dior has successfully created a platform for artists to showcase their talent and engage with its clientele in a unique and creative way.
Following the steps of the bigger brands, smaller brands are also able to create engaging experiences to attune consumers to their brand. Of course, the type of marketing strategy may vary, as compared to larger companies that can host events in different cities across the globe. Smaller brands can focus on targeting specific markets which are more often highly effective too.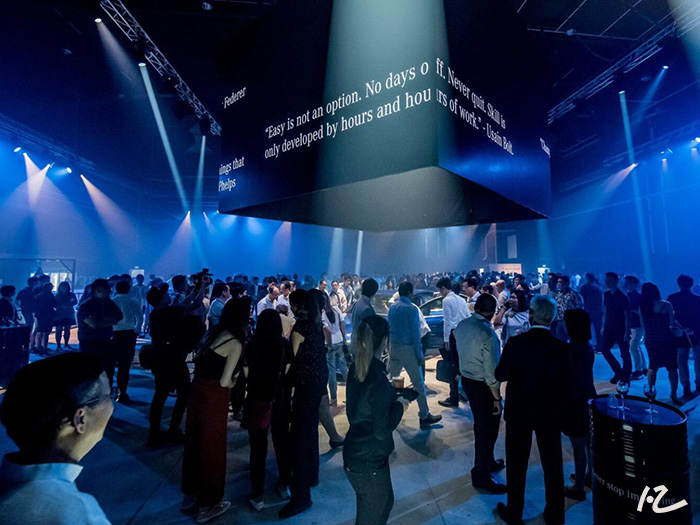 Myth 2 – Experiential Marketing is Just A Passing Trend
Although experiential marketing has gained popularity over the last several years, we can definitely spot trends of this technique being long utilised in the past decades. Car shows and launches that have been hosted since the time cars were invented are considered experiential marketing as consumers are invited to experience the latest designs and features as well as interact with the brand's ambassadors. The food-tasting corners found at local friendly grocery stores are also a form of experiential marketing that allow you to experience and taste what a specific brand offers.
Experiential marketing has been in the advertising world all these years because it has a proven track record of success. Beyond just a passing trend, this strategy is here to stay!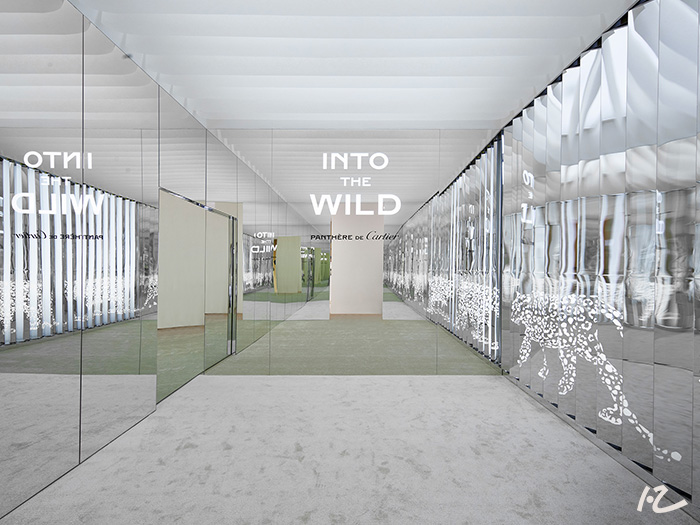 Myth 3 – Experiential Marketing is A One-off Event
It is a common perception that experiential marketing activation works are standalone events, however, there is much more to this technique. Some experiential marketing strategies are centred around one event, but creating publicity and exposure to attract audiences starts long before the event takes place. Brands are encouraged to continue interacting with their customers to lengthen brand awareness and engagement efforts to leave a stronger impression in consumer's minds. 
Other experiential activations may be created to travel to various locations with similar concepts. Some brand pop-ups could be launched in different locations over a period of time to attract customers from different parts of the world. This further proves that experiential marketing is more than just a one-off event. It is a series of events that are part of a larger campaign strategy.
For example, the 'Into The Wild' travelling brand activation campaign by Cartier enthralled avid jewellery lovers all over the world with an immersive themed experience through the history of the jeweller's signature artistry emblem, The Panthère. In Singapore, this activation was held at Gardens by the Bay's Bayfront Pavilion, allowing local enthusiasts to witness this majestic display right before their eyes with the same concept across various countries.
Myth 4 – Any Events Management Company Can Develop A Good Experiential Marketing Campaign
Compared to traditional print or digital marketing strategies, implementing an experiential marketing strategy requires extra effort and creativity that can be achieved through thorough project planning, event management and years of experience across a variety of industries. Expert professionals will go above and beyond to make sure no boxes are left unchecked when you hire an agency that specialises in experiential marketing.
If you want to know more about experiential marketing and how this strategy can help your brand, do contact our experienced team at Dezign Format today. We would be more than happy to discuss your ideas and needs!