Location-based entertainment (LBE) is any form of brand activation and entertainment that happens in a specific location outdoors. From theme parks, movie theatres, casinos, and pop-up stores to virtual reality cafes, arcades and more, LBE are everywhere around us. This specific type of entertainment allows audiences to fully immerse themselves in the overall display and experiences while they interact directly with brands and characters.
The combination of consumer demand for an immersive experience and the need for brands to distinguish themselves from competitors through new and exciting campaigns supplies event organisers with new opportunities to get creative in showcasing their consumer products. Brands are also creating new immersive experiences in the LBE space to effectively establish themselves in new markets and gain new audiences through curated and exciting strategies.
Learn More: All Your Need To Know About Brand Activation Strategy
Here are some benefits brands can reap from LBE.
1. Increase Your Brand Awareness and Reach
LBE allows your brand to get directly in front of your target audience. This is the perfect opportunity to showcase your products, boost your brand image, gain social media exposure and in general and draw attention to your brand.
At Magnum's Mini Matcha World, customers got to experience a physical display that was filled with surprises and mini figurines as it featured the smallest destination everyone could teleport to through a virtual tour featuring 360° views of various attractions like Zen Garden Entrance and The Cocoa Coast.
Through this campaign, Magnum created an opportunity where they could exhibit their products in a creative manner while keeping their customers' excited and engaged.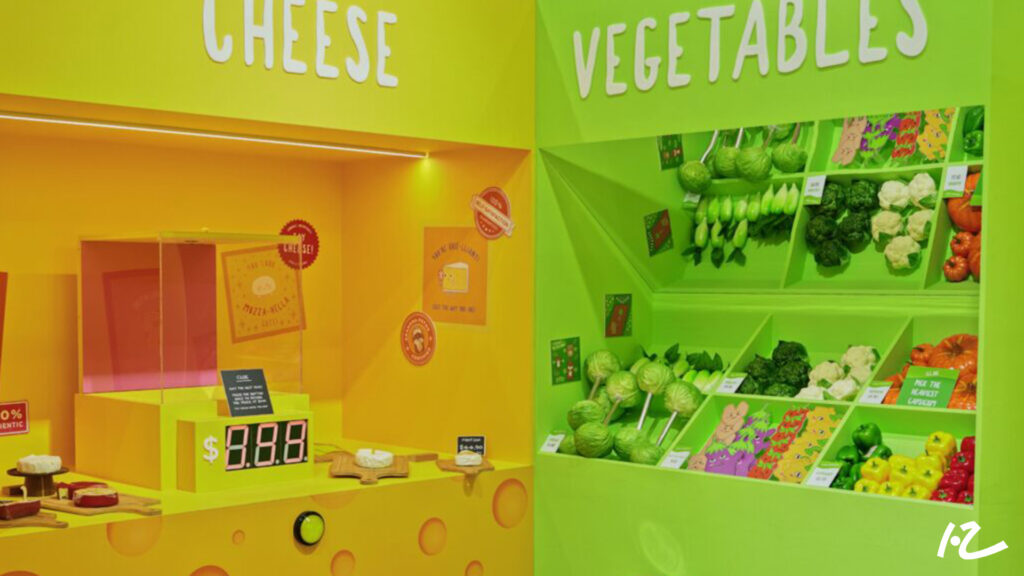 2. Customers Become Part Of The Brand Experience
There is nothing more effective than a meaningful, memorable experience to keep your customers coming back for more. With immersive experiences, brands are able to take their customers to different time periods and places without boundaries, improving and personalising customer experience with interactive attractions, allowing them to be part of the overall campaign.
Otah & Friends Vol. 3: Grocery Run was a themed experience that allowed visitors to help Otah out by making a trip down to Chongkee Supermarket to shop for items needed for a tea party. The store space was transformed into a unique shopping experience, replicating a real supermarket. Hands-on activities like stopping a timer were also included to get visitors engaged with the whole experience, allowing them to be part of the brand campaign.
3. Travelling Exhibits Are Reconfigurable
A travelling exhibit can be presented in different venues from museums and libraries, shopping centres, corporate lobbies and conventions all across the world. With a travelling exhibit, brands can take their story anywhere and target a wider range of audiences They are reconfigurable and can be assembled quickly in different ways according to the space and venue requirements.
The Once Upon A Time On The Orient Express offered visitors a once-in-a-lifetime opportunity to explore the legendary carriage. This exhibition showcased 2 original train carriages, dating all the way back to the 1930s and labelled as the National Treasure of France. A 158-year-old locomotive was also shipped over together with the carriages into Singapore for display.
Through this exhibition, visitors were able to experience the Orient Express right here in Singapore without having to travel all the way to Paris.
LBE campaigns enable brands to attract and retain more customers and guests with rich, immersive experiences that incorporate architecture, storytelling and technology. If you would like to explore this idea further but are unsure where to start, we are here to help. As an exhibition company that specialises in brand activation and experiential marketing in Singapore, we can help you design an LBE that would take your branding to the next level! Contact us today to find out more!