Exhibition booths offer a unique opportunity to showcase products, services, and ideas to a wide audience. Whether you are planning a trade show, a themed festival, or a museum exhibition, each type of exhibition requires careful planning and execution to make it a resounding success.
In this article, we will explore the different types of exhibitions and share valuable insights on how to elevate each one.
1. Themed Festivals
Themed festivals are a fantastic platform to create a unique and mesmerising exhibition design that captures your audience's imagination. Decorations, lighting, and music are crucial elements that set the mood. Think beyond the ordinary and craft an environment that transports your attendees to a different world. You can also offer one-of-a-kind experiences and games that tie into the theme. These interactive experiences not only entertain but also create lasting memories. Most importantly, if your themed festival is outdoors, consider durable construction materials that can withstand various weather conditions while harmonising with the surrounding natural elements.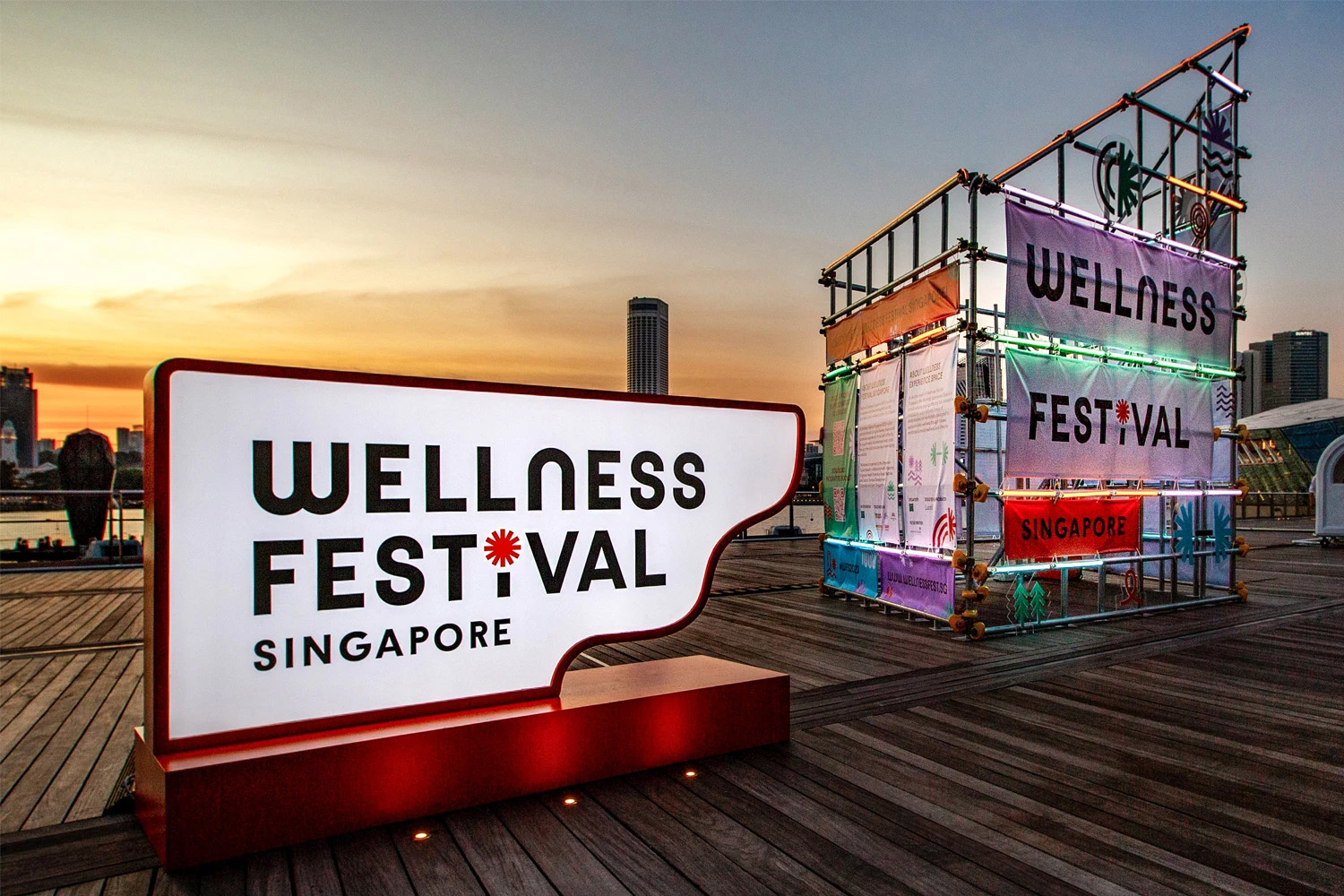 At the Wellness Festival Singapore 2023, the team at Dezign Format outfitted the installations with twin-wall sheets in vivid colours, instilling the space with a lively and dynamic ambience. These translucent sheets allowed natural light to filter through, resulting in a captivating dance of colours and shadows that heightened the overall sensory experience. Additionally, the mirror display featured 35 circular mirrors of different sizes, each meticulously angled and arranged to form an inverted triangle. This arrangement featured an interplay of light, reflections, and perspectives.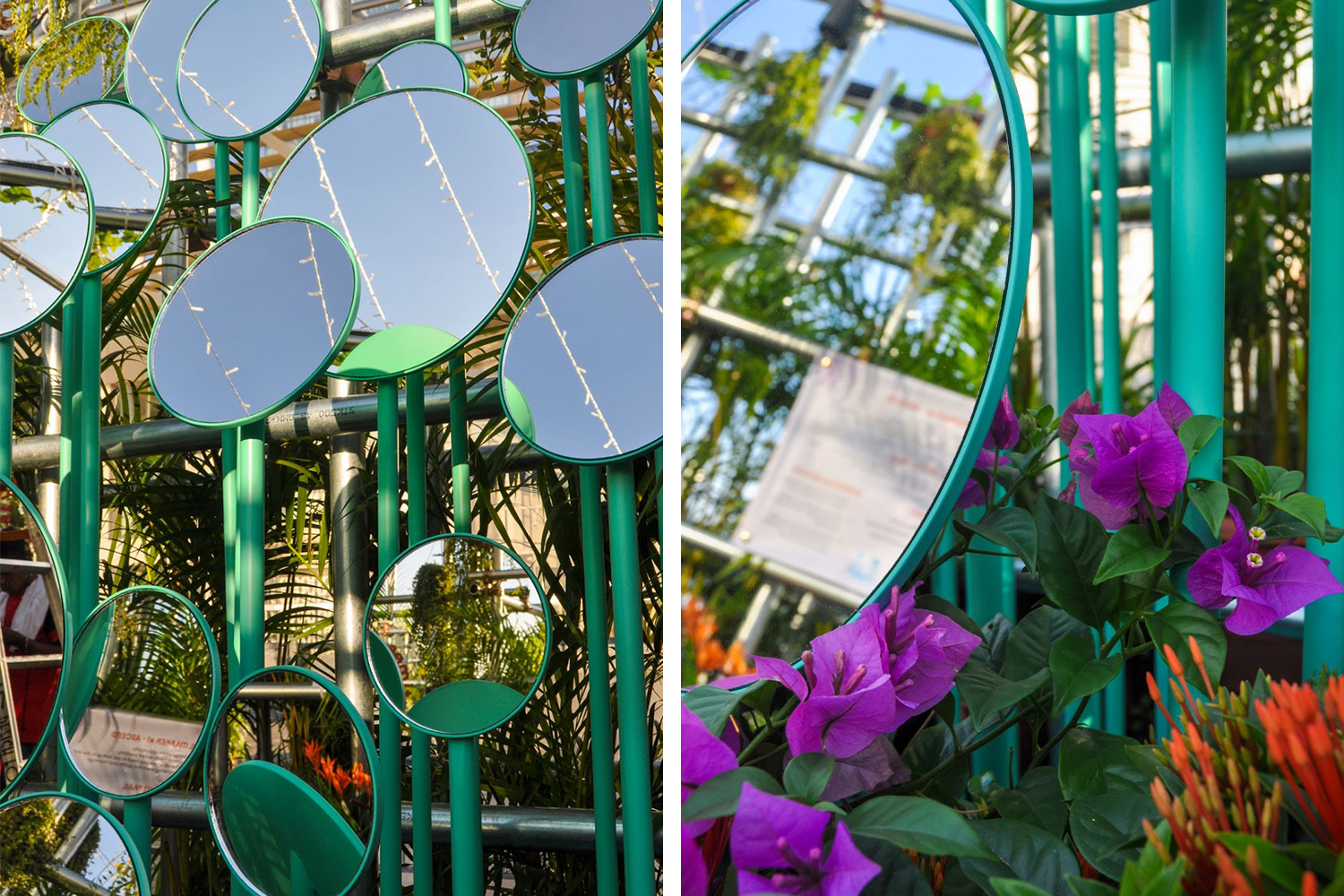 2. Trade Shows
Trade shows are all about networking, showcasing products at exhibition booths, and creating immersive experiences for your visitors. Choose exhibitors that align with your business goals and target audience — a well-curated lineup can significantly enhance the overall experience. Next, craft exhibition booths that are not just visually appealing but also interactive. Incorporate multimedia and technology to engage visitors on multiple levels. 
Dezign Format, an exhibition company in Singapore, crafted the Hyundai Motor Group – LTA-UITP SITCE 2022 with an array of interactive elements. The exhibition booth was adorned with informative panels, showcasing encased touch panels alongside eye-catching graphic sticker prints. A highlight of the interactive setup was a prominent information panel, consisting of a three-sectioned wall. This unique design integrated built-in display screens and a side-mounted lightbox. The angled ledge was thoughtfully outfitted with LED push buttons, all elegantly complemented by a frosty white laminate finish on the graphic print.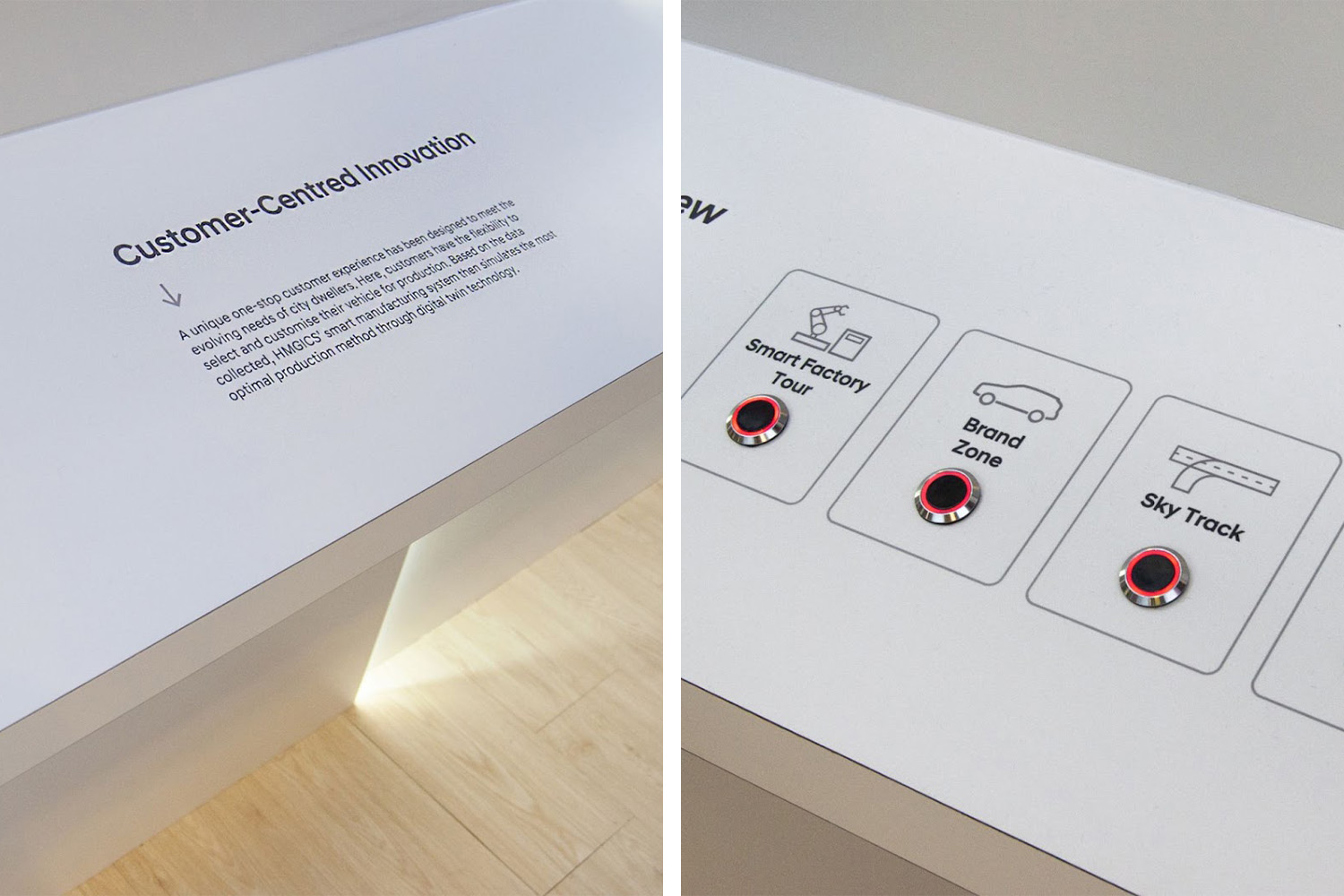 3. Museum Exhibition
Museums are unique in their ability to educate and inspire. For a successful and informative exhibition display, provide visitors with opportunities to actively engage with the exhibits through interactive and multimedia elements that can enhance the learning experience. Choose a theme that resonates with your target audience to draw people in and keep them entertained. Consider incorporating technology like augmented reality, virtual reality, or touchscreen displays to bring your exhibition design to life. 
Learn more: The Role of Technology in Museum Exhibition Design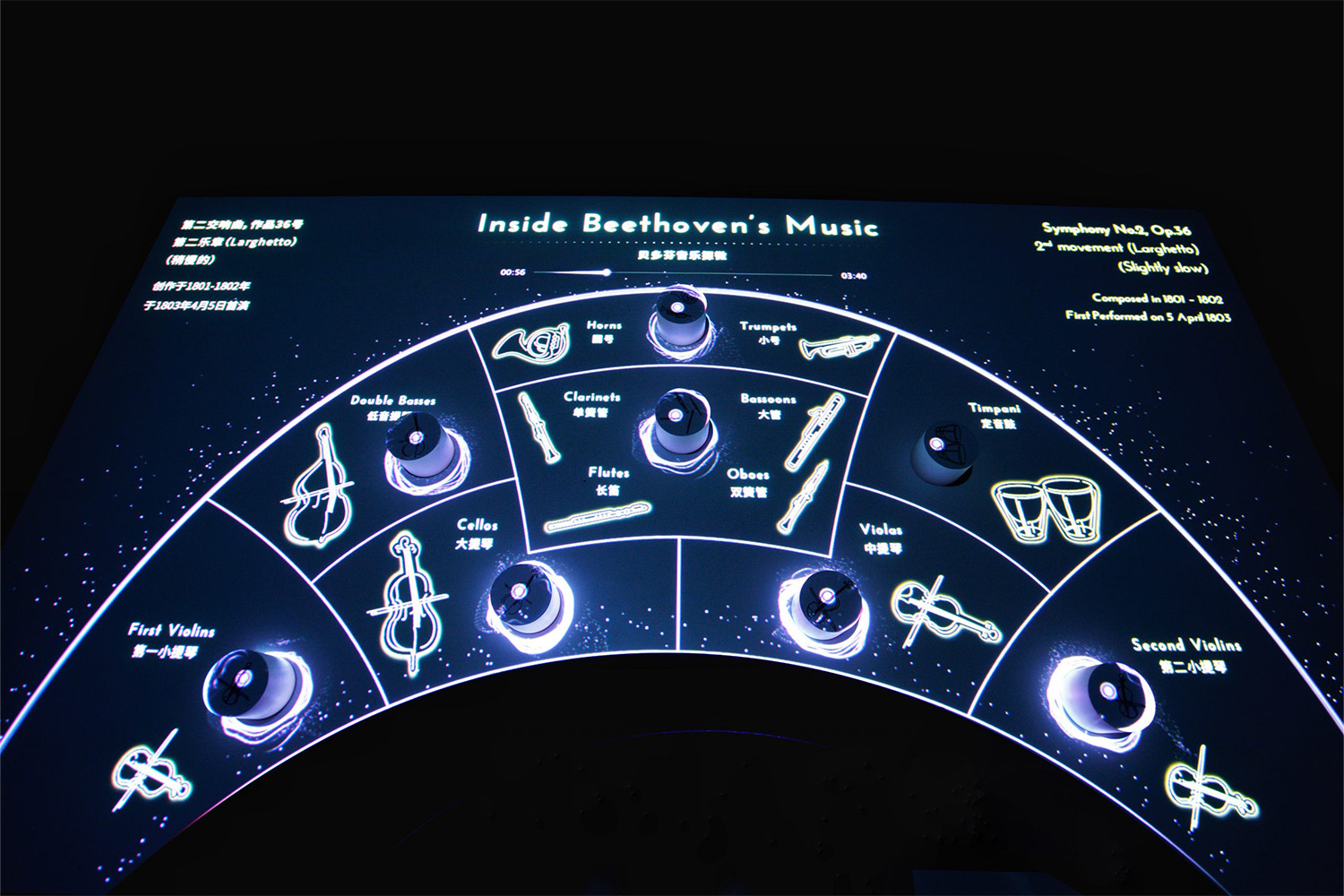 The Beethoven Experience, a collaborative exhibition crafted by Dezign Format, seamlessly blended education with entertainment. To provide a profound glimpse into Beethoven's world of deafness, soundproof headphones were thoughtfully placed beneath each Beethoven statue, enabling visitors to fully immerse themselves in the experience. Additionally, the exhibition featured a captivating visual element where coloured patterns evolved in response to visitors' movements, offering an enthralling visualisation of Beethoven's iconic masterpiece, "Symphony No. 5".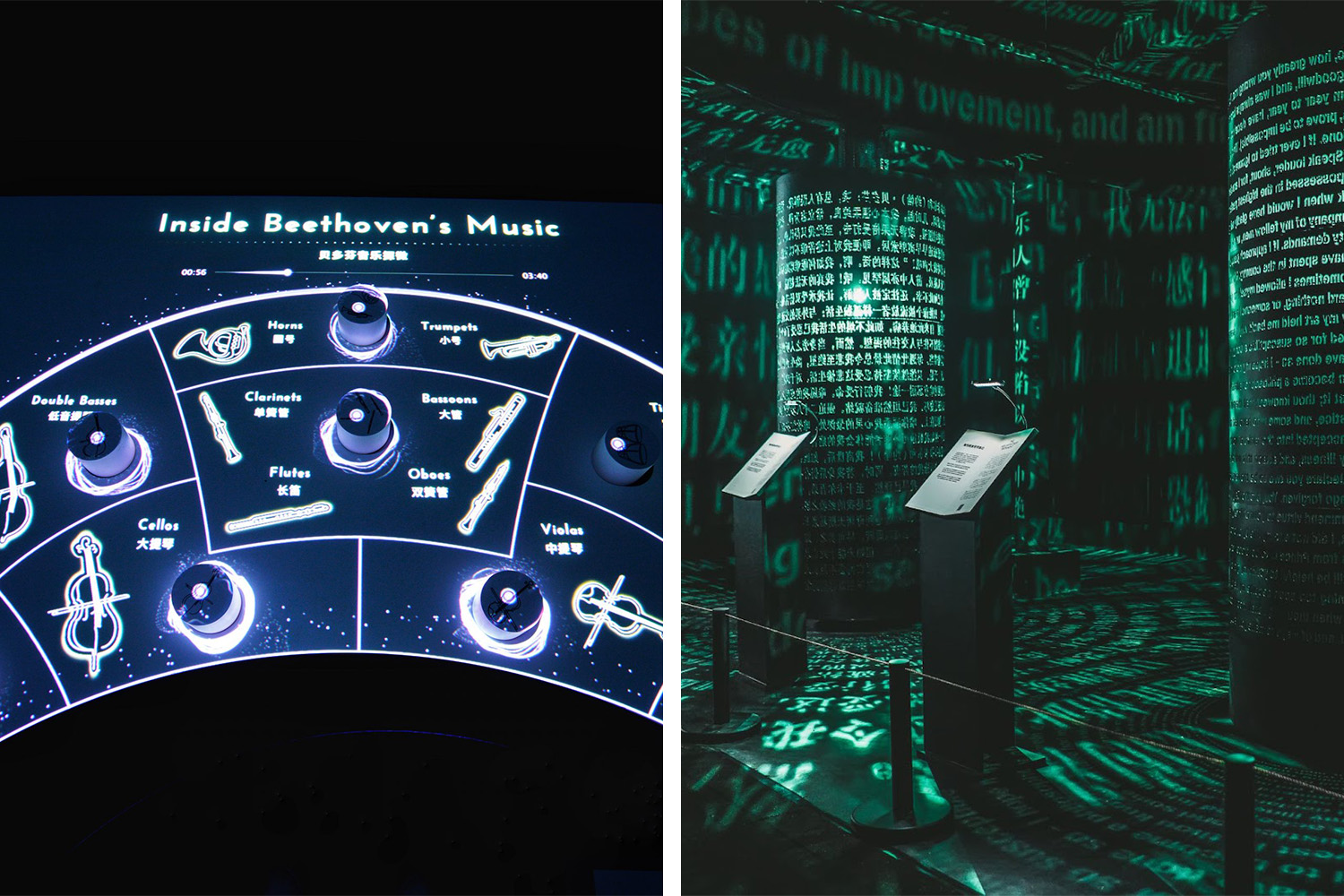 Turning Ideas Into Spectacular Realities
At Dezign Format, we specialise in conceptualisation and design to fabrication and project management. We have the expertise and experience to elevate all types of exhibitions and understand what it takes to create a memorable and impactful event.
When you partner with us, you are not just hiring an exhibition company in Singapore; you are engaging with a team dedicated to turning ideas into a reality.