Ludwig van Beethoven was a German classical music composer and pianist, who remains one of the most admired musicians in the history of classical music. Be enthralled as The Beethoven Experience, held in 2020 marking the 250th anniversary of Beethoven's birth, brings you through the celebration of the musician's musical brilliance and legacy.
This artistic tour encompassed an abstract origin of the life and work of Beethoven, from tactile visualisation of the Fifth Symphony, to a 360º panoramic movie showcase.
Venue
Shanghai Concert Hall
Scope
Research

Conceptualisation

Curation

Spatial Design
Design
We needed to create an exhibition that encompasses education and entertainment. Words like "classical music" and "museum" might not interest young children to appreciate the art and culture of Beethoven. However, this educational exhibition is highly interactive. Coloured patterns are projected on a screen, changing with visitor's movements, visualising "Symphony No. 5", Beethoven's most beloved piece of work.
"Soundproof headphones were present under each Beethoven statue to allow visitors to immerse into the experience of deafness"
"An art installation consisting of 13,702 colored lights in musical symbols. It is the same number of notes from an excerpt of "Symphony No. 5""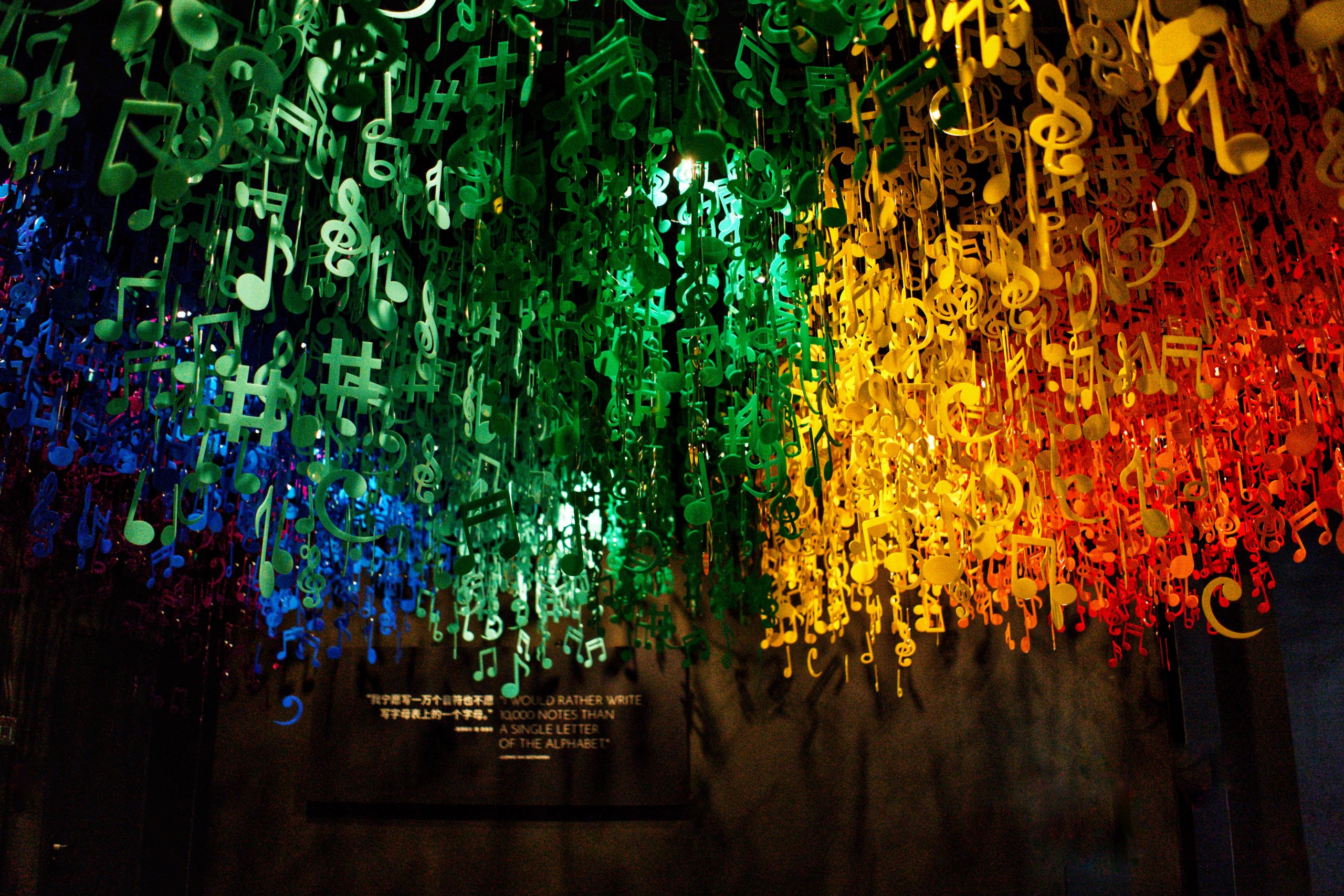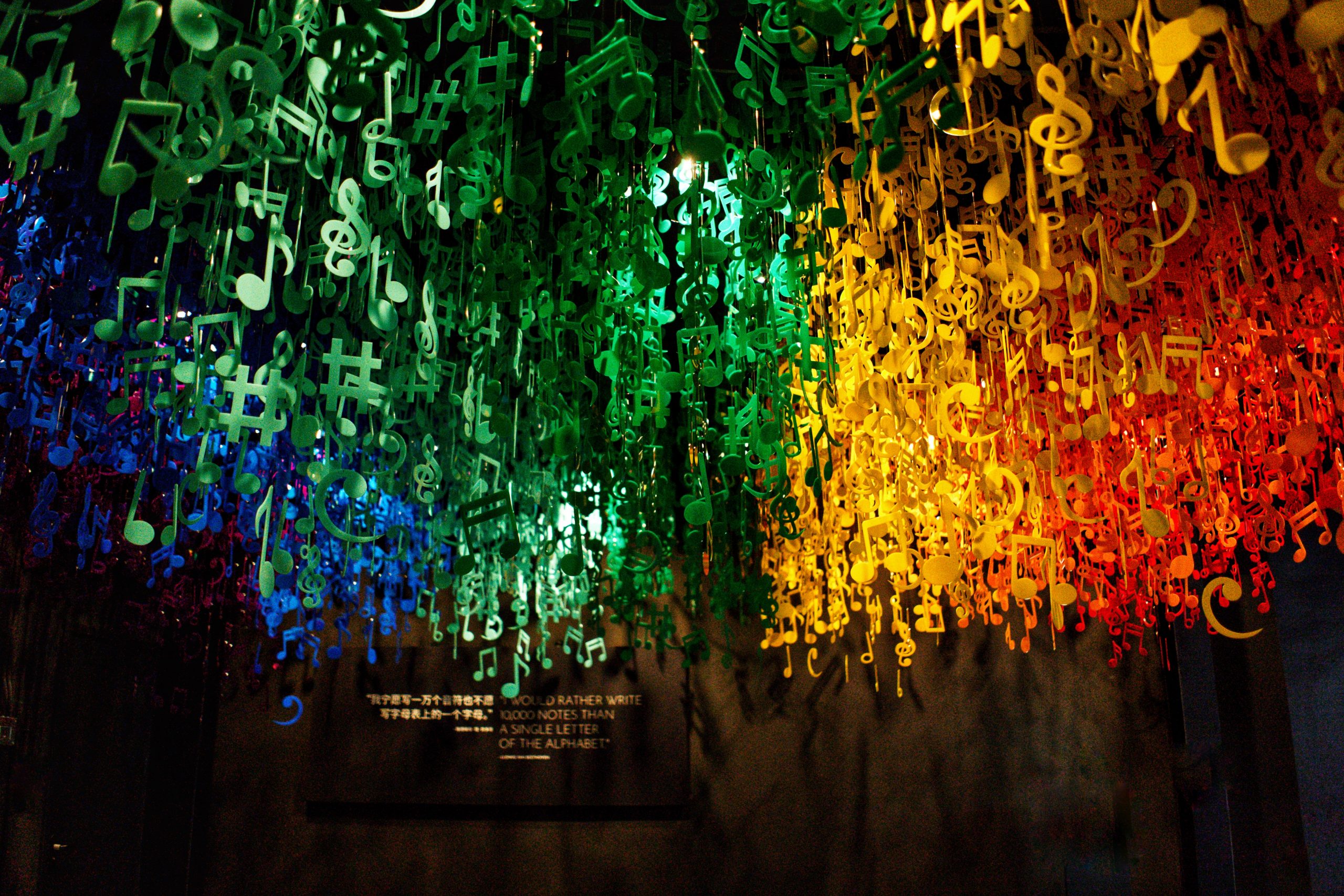 The exhibition used cutting-edge digital projection to present Beethoven's music inspirations. We could actively change the colors of different areas based on our personal understanding of the music to evoke our visual imagination.
With the help of sound isolation mediums and interactive visual projections, we could feel Beethoven's history close to reality.
Though it was not a huge exhibition space, the layout was thoughtfully planned and the walkway was very spacious. It has great atmosphere & was a great immersive experience.