Are you looking to create an unforgettable brand activation experience that will leave a lasting impression on your visitors? While brand activation is an incredibly effective way to engage customers, build brand loyalty and drive sales, it is also no easy feat. From tight budgets to strong competition, there are a myriad of challenges that can stand in the way of achieving your desired results.
Whether you are a small business or a large corporation, understanding how to navigate these challenges can make all the difference in creating a successful brand activation campaign that resonates with your audience.
Keep reading for actionable guidance you can implement that will help you overcome these challenges and unleash the full potential of your next brand activation campaign.
Learn more: Brand Activation Ideas for Retail & Pop-Up Stores
1. Budget constraints
Limited financial resources is a reality for many businesses, but budget constraints should not prevent you from creating a memorable brand activation experience. Instead, it is an opportunity to get creative!
One cost-effective strategy is to leverage the power of social media. Platforms like Facebook and Instagram can be a great way to reach a large audience with minimal investment. Create engaging content that connects with your target audience on a deeper level and make use of user-generated content to create a buzz around your brand and drive engagement.
Another way to overcome budget constraints is by partnering with other brands. This can be a win-win situation, as both businesses work hand in hand to capitalise on each other's audiences and resources. Alternatively, collaborating with influencers is a great way to explore untapped markets and expand your brand's reach.
2. Lack of inspiration
Creative block is a common challenge in coming up with a brand activation campaign and it can be frustrating when you are trying to create a memorable and engaging experience for your target audience. However, there are strategies you can employ that will assist you in coming up with ideas to capture the attention of your customers.
One way to overcome this hurdle is by conducting market research which involves gathering data and insights about your target audience, such as their preferences, behaviours, and interests. Understanding your customers' wants and needs can help you tailor your brand activation campaign to not just resonate with your audience, but also drive significant results.
Another strategy is collaborating with creative agencies and other industry experts — sometimes, the best ideas come from unexpected places. These professionals have a wealth of experience and expertise, and they can bring fresh ideas and perspectives to the table. They can also help you think outside the box and create a brand activation campaign that stands out from the competition.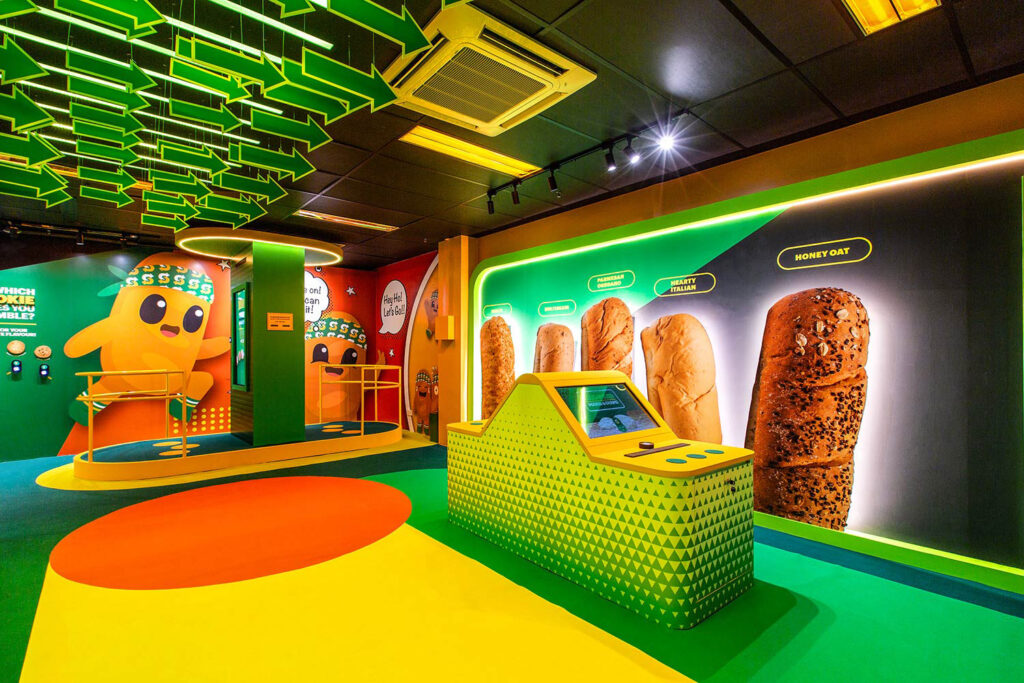 At Dezign Format, we are honoured to have been part of the Subway® Big Museum of Taste brand activation campaign, just one example of our ability to deliver creative experiences that capture the essence of a brand.
This innovative campaign saw Subway open its first-ever museum in the world located in Singapore. It was an immersive, multi-sensory experience that featured nine interactive installations across four themed zones. Expertly crafted digital installations, 3D photo opportunities, and exterior game consoles were designed to engage visitors of all ages and create a lasting impression. All of the installations and activities were expertly crafted to feature the same materials and colours found across Subway's famous outlets worldwide.
Learn more: Qualities and Expertise to Look for in a Design and Build Company
3. imited resources
With the right strategies and tools, even businesses with limited resources can create successful brand activation campaigns that engage their target audience and drive business growth.
Outsourcing is a great way for small businesses, startups and any corporation with limited resources to save time and money while focusing on their core competencies. Delegate tasks to external experts so you can leverage their skills and expertise to create high-quality brand activation campaigns without the need to invest in additional personnel or equipment.
Focus on important tasks and projects, and leave everything else to the experts — this helps you to make the most of your limited resources and avoid spreading yourself and your staff too thin. This approach also empowers your business to stay focused on its goals and objectives, which is crucial for a successful brand activation.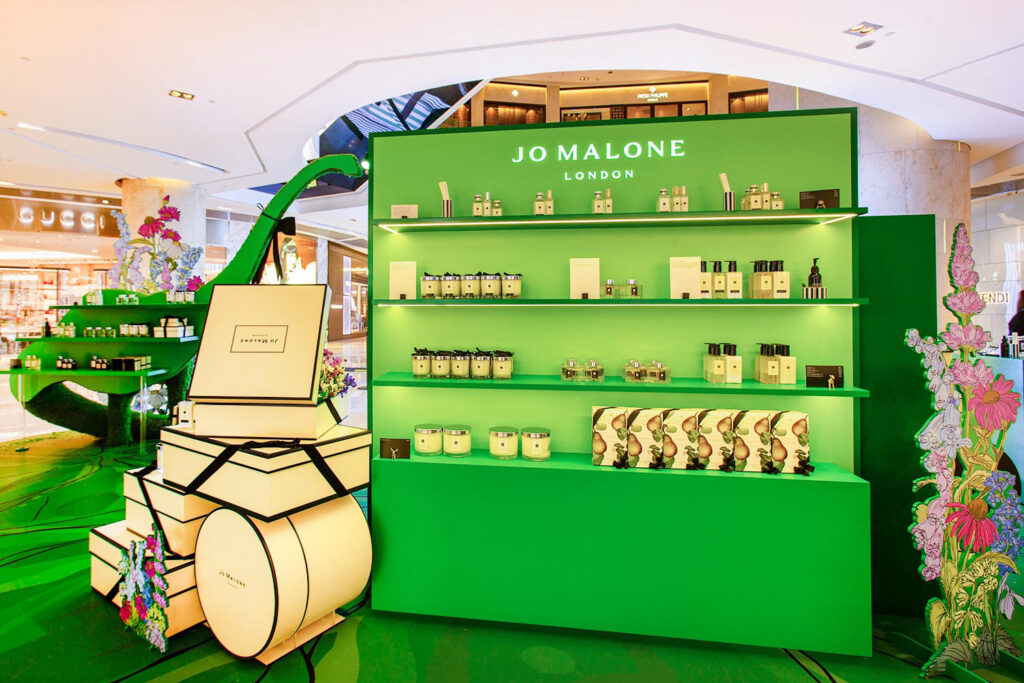 Dezign Format is no stranger to creating engaging brand activation experiences that will stay with your target audience long after the event has ended. One of our most memorable projects was the Jo Malone London Mother's Day Pop-Up, where we were involved in the design, fabrication, installation, dismantling, and project management process from start to finish.
We utilised our extensive resources to create custom visual merchandising displays set amongst a garden and a floral-themed set-up. To add an extra touch of whimsy, we also created life-sized topiary dinosaurs that were easily spotted from afar, hiding behind landscapes to create a playful and light-hearted atmosphere.
Rise to the challenge of brand activation with Dezign Format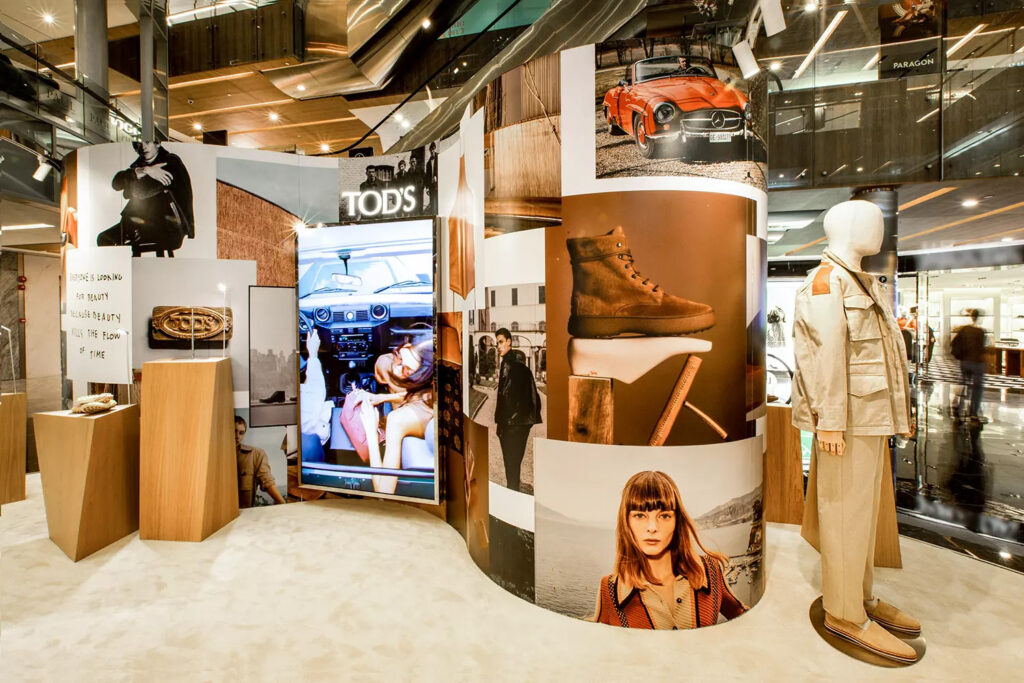 At Dezign Format, a design and build company in Singapore, we take pride in our ability to create innovative and effective brand activation solutions to help you achieve your business goals. Whether it is a pop-up store, an experiential exhibition or an outdoor activation, we have the expertise and resources to make it happen.
If you are looking to activate your brand in a meaningful way, partner with Dezign Format and let us help you rise to the challenge.