Designing retail shops or merchandising displays is a long-term investment that requires much time and effort. As such, business owners would want to ensure that they have engaged a quality design and build company for a seamless project journey with minimal complications.
Design and build is a project delivery method in which a company or a brand engages a single agency to cover all aspects of design and construction. Unlike traditional project delivery methods where you will have to liaise with separate designers and contractors, the design and build approach uses a single team to manage all aspects of the building process.
Before hiring a design and build company for any experiential or design projects, here are some of the qualities to look out for.
1. Experience, expertise and credibility
The goal of building and designing a visual merchandising display or your retail shop should lead to a quality end result that builds your brand's image and grows your business. An expert, experienced and credible design and build agency will be able to manage any details and challenges to accomplish their tasks well. This includes hiring trusted subcontractors which might involve architects and engineers, meeting deadlines and complying with all building codes without a hitch.
Before deciding on a design and build agency, do look through their portfolio, case studies, testimonials or referrals from previous clients. These are great indicators of their experience, expertise and credibility, providing you with more insight and a better understanding of the company. This leads us to the next point: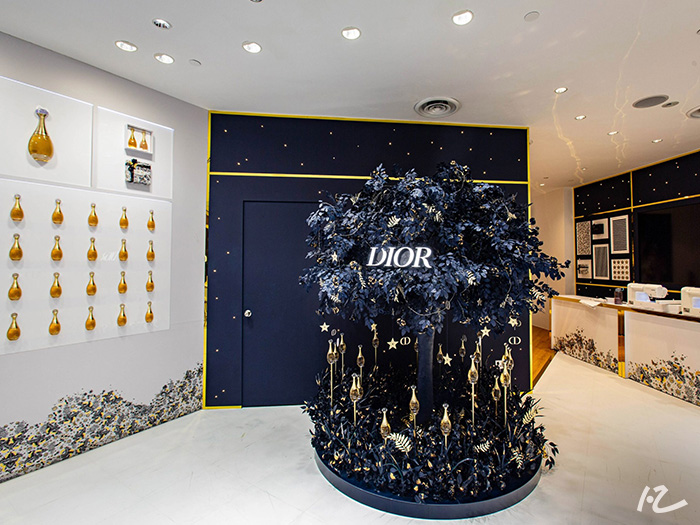 2. Credible and related portfolio
Portfolios are great for determining if a particular design and build agency caters to your needs. The portfolio should showcase the company's abilities, knowledge, talent, sense of style, approach to work and results. It is also essential to share tips and techniques on how they execute their project briefs according to their client's needs. A professional and experienced design and build agency should be able to integrate creativity with functionality by creating something that highlights your brand's identity. Ultimately, it is best to engage an agency that has a keen eye for design with strong attention to detail when building your retail shop or virtual merchandising display.
3. Holistic services and solutions
A design and build agency should be able to handle the end-to-end processes of the project completely. They are one entity that holds responsibility and contractual risk for every aspect of a build – from estimation, assessments, and pre-construction to architecture, schematics, engineering, subcontracting, construction and post-construction. They should also manage all contracts with different companies involved including subcontractors, equipment vendors, and material suppliers.
Dezign Format delivers holistic services and solutions from interactive storytelling to educational experiences. Our experiential designs and events encapsulate the different scopes of design and build including fabrication, installation and dismantling, project management, conceptualisation, curation, and spatial design.
4. Brand-Centric
For a successful project, the focal point for all creations and exhibitions should be based on the brand, their vision and mission, their identity as well as their goals. By being brand-centric, the design and build company would be able to customise a retail interior and experience or a merchandising display where the brand would be able to get their message across to their customers directly. This would indirectly build a connection and a lasting relationship between the customers and your brand through an authentic and meaningful experience.
As an agency that specialises in design and build and commercial interior design in Singapore, we take pride in our partnership with selected architects, engineers and construction professionals in Singapore to create a holistic design and build team that matches the unique demands and needs of any given project. Contact us to create a successful experiential design project together or find out more about our extensive range of services here.