Designing your commercial space can be a worthwhile investment, with the potential to influence the success of your business. Commercial interior design in Singapore goes beyond crafting a visually appealing and functional space, it is also about creating an environment that reflects your brand, values and culture. To achieve this, choosing the right commercial interior design company that can understand your vision and bring it to life is key. It is important to consider your business goals, target audience and budget. Leveraging the expertise of a design professional creates a comprehensive design plan that not only looks visually appealing and functions smoothly, but also aligns with your broader business objectives.
Learn More: Guide To Creating A Stimulating Museum Exhibition Design
From the level of expertise to product management skills, here are some factors you should consider when selecting an interior design firm to ensure your commercial space is designed to meet your business goals and support your brand.
1. Expertise
Before hiring a commercial interior design company, do consider the level of expertise and experience the company possesses. It's essential to choose an agency that has a proven track record of delivering high-quality projects that exceed your expectations.
Reviewing their portfolio and past successful projects is a great way to evaluate this, furnishing you with an idea of the company's expertise and the types of projects they have worked on. Look for campaigns that are similar in size, scope and complexity to yours, as this will determine if the design firm has the necessary skills to transform your commercial space.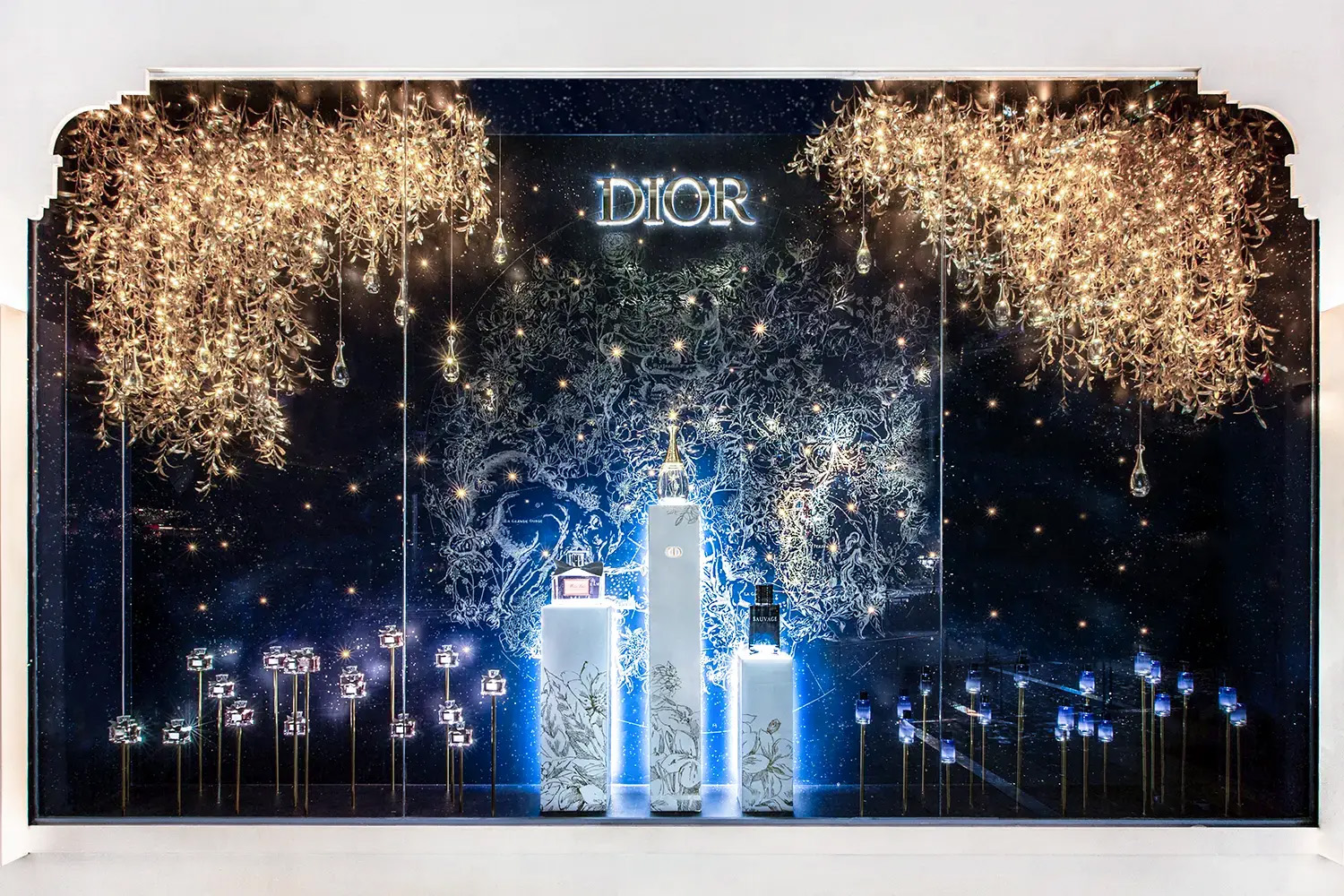 With a passion for design and craft, Dezign Format is a design and build specialist with more than 30 years of experience in creating exceptional and memorable brand activations, and commercial retail fit-out for a variety of luxury brands. We have a proven track record of successfully completing projects of all sizes, ranging from small pop-ups and booths to large-scale initiatives such as interactive museum exhibitions.
2. Access To Resources
Interior design projects can be complex, and collaborating with a firm that has access to the necessary resources to handle the project effectively is key. After all, designing a commercial space requires a wide range of skills and resources from experienced personnel to tools and equipment, materials and even cutting-edge technology.
When it comes to designing a commercial space that meets your needs while staying within your budget and timeline, a key factor to consider is the interior design company's team. A good firm should have a diverse range of professionals with a variety of skills and experiences, allowing them to offer comprehensive services and creative solutions that meet your specific goals. This team should also consist of professionals who specialise in different aspects of interior design such as visual direction, space planning, project management, furniture design, lighting design and material selection.
For example, a project manager will oversee the project from start to finish, making sure that everything stays on schedule and within the set budget. Dezign Format has a dedicated team of professionals including designers, skilled production specialists and sales staff, all of whom are committed to delivering exceptional results that meet our clients' needs and exceed their expectations.
Our team of designers brings diverse perspectives and expertise, leading to innovative and creative design solutions. We ensure that the design process is efficient and streamlined to reduce the potential for any errors and miscommunications.
For spatial planning and custom displays, our team of carpenters possesses the knowledge, skills and attention to detail necessary to create unique and functional designs that meet the specific needs of a business. We work with various materials, from wood to glass, to create customised displays and partitions that not only look visually stunning but are also durable and functional.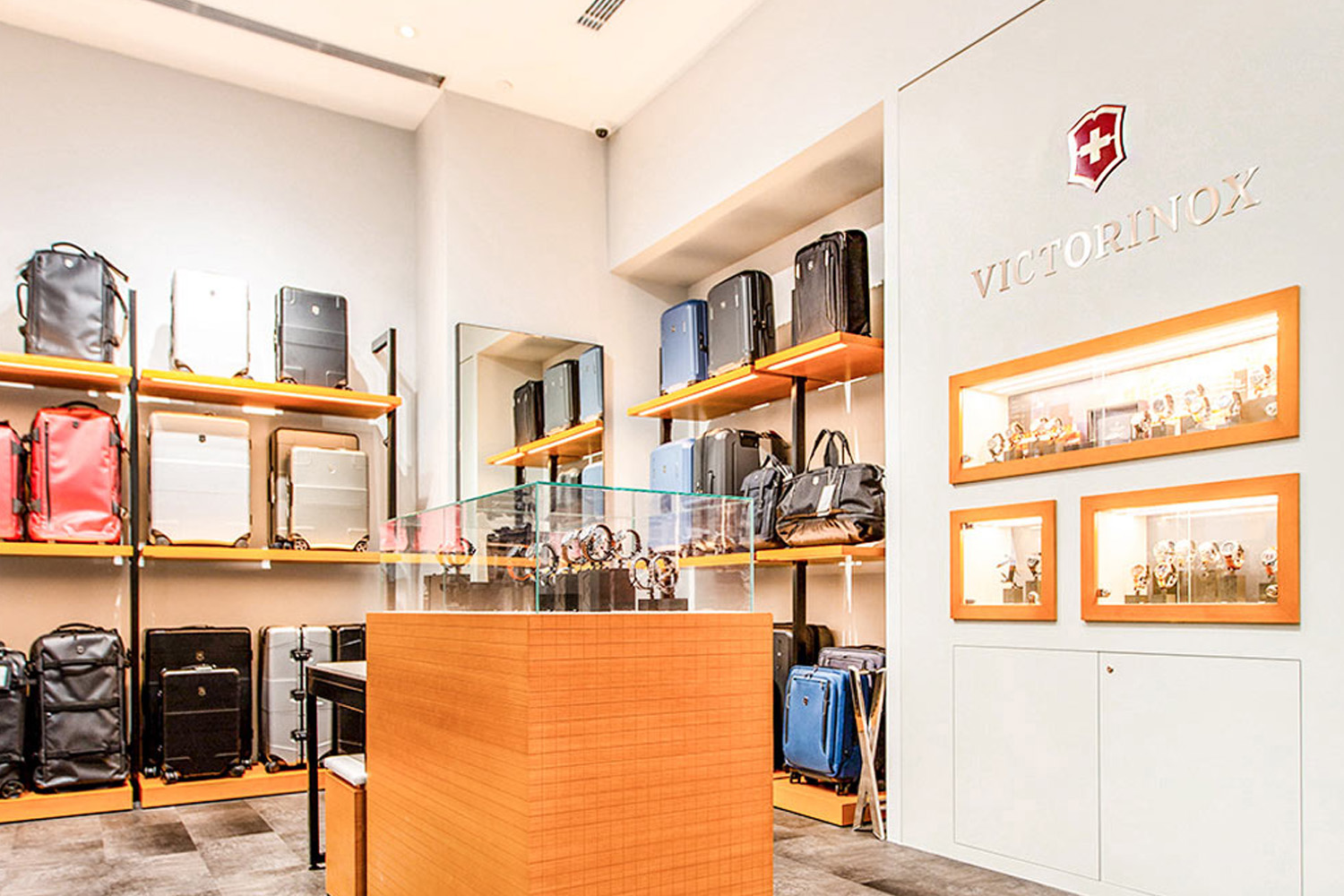 Swiss-founded, global company Victorinox had opened its first flagship retail showroom in Singapore and Dezign Format was appointed to fabricate the store's interior fit-out. Finished in oiled end grain oak, showcase cabinets were custom-built to boast a product display area featuring crystal tempered glass and felt top, along with a fitted lock mechanism and adjustable concealed shelvings. Incorporated geometric laser perforations on the side created contemporary accents in the overall retail interior design space. These crafted details reflected both the brand's image and values while offering customers a contemporary shopping experience.
3. Project Management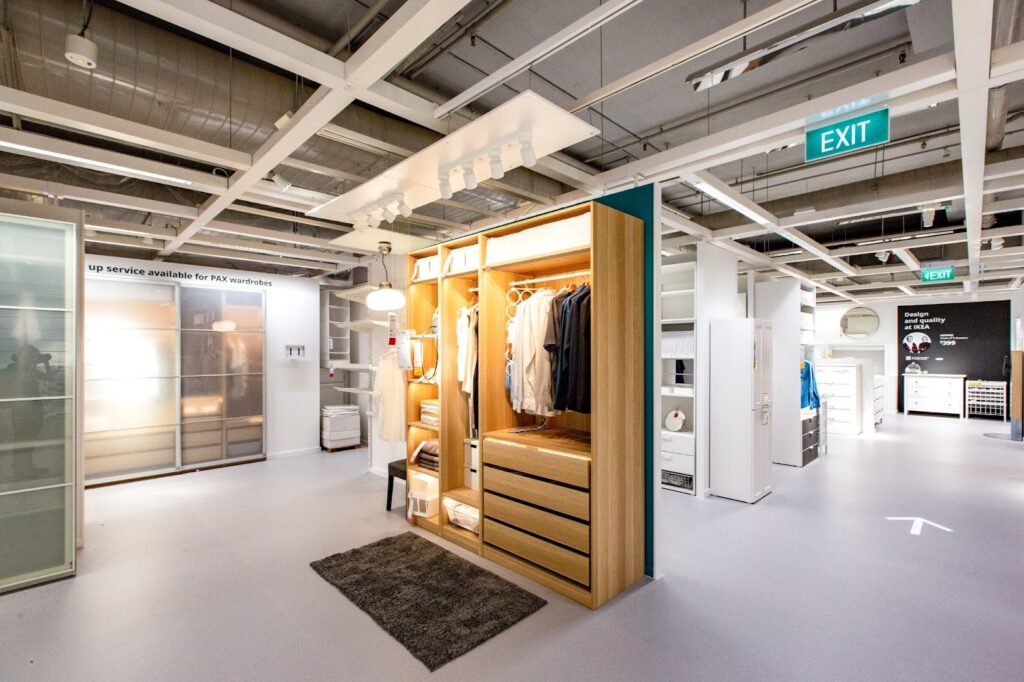 A commercial interior design project involves various tasks which include spatial planning, material sourcing, construction and installation. The interior design agency should have a project management team that can handle all these aspects of the project and more from start to finish. Creating a detailed project plan that outlines the scope of the project, timeline and budget is crucial. This minimises the potentiality of disruptions, allowing the team to identify potential risks while having ample time to develop necessary contingency plans as well.
Dezign Format had the opportunity to be involved in the project management, fabrication, and installation of the IKEA Alexandra showroom. Following the signature Scandinavian style, we embarked on a captivating transformation, specifically focusing on the kitchen and bedroom sections. Our team of highly skilled craftsmen meticulously replaced numerous deck sections with IKEA's distinctive concrete grey vinyl floorings. The floors were elegantly complemented by bespoke showcase racks with a matte white finish, showcasing a clean and modern aesthetic that enhanced the display of IKEA's seasonal pieces.
Our experienced team at Dezign Format manages different aspects of the design project (based on the needs of our clients). From project scheduling and permitting clearances to the supervision of works, collaborating with us guarantees greater peace of mind. We ensure that all design elements are cohesive and work seamlessly together to create the space and idea you envisioned.
If you would like to find out more about how commercial interior design can transform your office space and other aspects of event management in Singapore, feel free to reach out to us and we would be more than happy to answer all your questions.