With a plethora of brands across the world today, being able to stand out in the crowd is key. One of the best ways for a brand to gain exposure is by creating immersive experiences to connect one-on-one with its target audience. All the elements in a customer experience help to create happy memories and build customer loyalty, but crafting a meaningful experience goes beyond any pop-up roadshows or even a brand activation campaign. The crucial element for success always lies in understanding your target audiences and exploring ways to build lasting and genuine connections.
Think Long Term, Quality and Quantity
The idea of "quality over quantity" is valued and thought upon in every industry, but to conceptualise truly memorable experiences, one needs to prioritise and balance both while planning a brand activation strategy. Immersive experiences can help to foster long-term relationships and strong emotional associations with consumers. Think of how you can create long-term multiple-event quality brand activations, gaining more insights as you move along your event calendar and improving on the go. Through market research, you can also strategically plan different localities for each activation to target different sectors of a potential target market.
Otah and friends was one of the brands Dezign Format worked with that adopted the quality over quantity approach in their brand activation and experience creation strategy. Multiple small scale pop-ups were crafted, each focusing on uniquely themed experiences. With storytelling as core of the experiential journey, visitors were engaged in highly participative activities such as being tasked to help the main character Otah, to shop for items needed for a tea party session. The fabrication by Dezign Format featured a replica of a real-life supermarket set-up designed in vibrant and attractive colours to stimulate lively emotions. Brain teasers that would help visitors advance in their quest were included to keep visitors constantly engaged too. Otah and friends pop-up experience is a great example of how multiple interactive and crafted brand activation and experience campaigns can garner great brand awareness, connection and retention in the long run.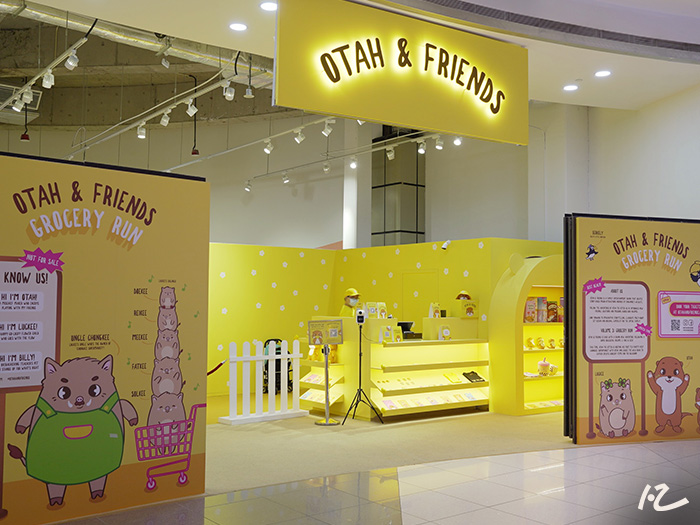 Brand Authenticity is Key
Brand authenticity is measured in how much a brand adheres to its values and promises to its customers. 86% of consumers felt that brand authenticity is important, and companies must be consistent in their messaging and values reflected through their products and services. So, how do you ensure authenticity in a brand activation campaign or event/effort? Carefully consider your brand values and how you can translate that messaging into various set-ups like visual merchandising displays, pop-up store designs and retail interior design too. Consumers are highly visual and can often be attracted to alluring displays and crowd-pleasing events that garner temporary interests, but the creative visual and experiential elements of your brand activation effort must trigger core messaging and impressions to increase brand authenticity, loyalty and enhance the immersive experiences.
Tell a Story through your Brand Activation Journey
Storytelling is a wonderful way to showcase key messages in brand activation efforts, increasing retention of new information from 65% to 70%.  Consumers get to learn more about your brand through the storytelling elements woven into the activation experience, picking up on both the story and the impressiveness of the showcase. How you piece the journey together can also help to tell stories of brand sustainability and technology, subtly expressed through the visual merchandising displays, pop-up store design or retail interior design.
Our team at Dezign Format crafted a captivating journey for Valentino and their "Act Collection" brand activation campaign. As a gesture of love, the fashion house paid homage to cultural scenes after the closure of theatres across Italy during the Covid-19 pandemic. The activation had accentuated storytelling elements peppered with prominent visual cues, using a luxurious red carpet to invite shoppers down an explorative journey with Valentino. The pop-up was a declaration of Valentino's oath to inclusivity, diversity, and the preservation of culture.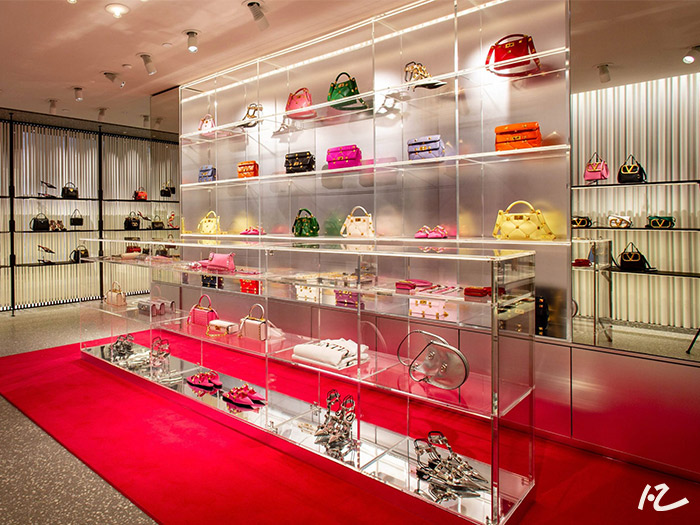 Creating Innovative and Engaging Touch-Points
Interactive touch-points increase customer engagement with greater brand engagement reported after 66% of marketers used interactive content. 79% of marketers also reported that combining interactive touch-points with other marketing tactics greatly increased message retention.
With our experience in creating immersive storytelling events, we are very familiar with the dos and don'ts of interactive brand activations. Our collaboration with the streaming giant Netflix required several interactive elements to bring their hit show Umbrella Academy to life. Seven immersive super rooms were designed around each of the main characters, and fans were invited to solve puzzles and tackle challenges in each of the themed rooms in the event. This brand activation campaign connected the audience with the characters and the Netflix brand, creating an unforgettable experience for fans of the show.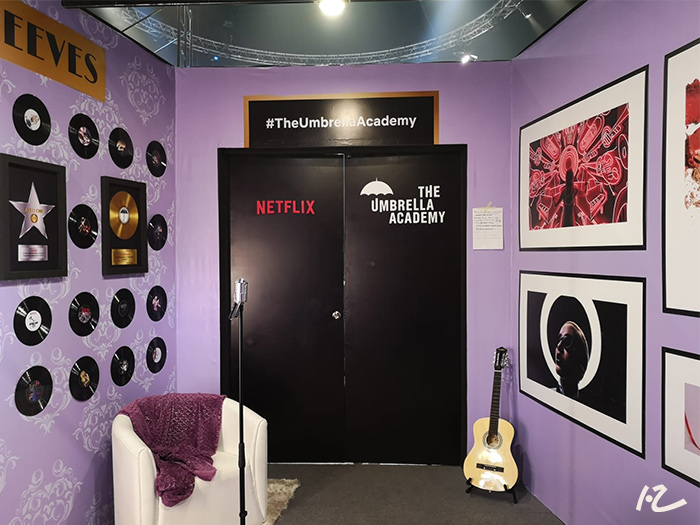 Abate Excessive Brand Messaging and Promotional Adverts
Promoting your brand might be integral to raising awareness and building customer loyalty, but knowing how and when to promote is key. Excessive brand messaging adds to the clutter online, so effective and efficient promotional campaigns are crucial for a brand's growth.
A quality brand activation campaign that tells your brand story while providing a unique customer experience can help to engage the audience by building a bespoke personal connection. While all of these tips and tricks are useful to ponder over, it all boils down to showcasing your brand in an authentic but unique way that's immersive and experiential for customers.
Dezign Format is a spatial design and build specialist with over 30 years of experience in events, brand activation campaigns and themed experiences. Reach out to our team if you are looking for a trusted partner for your next brand activation campaign.