Netflix 'The Umbrella Academy' Premiere
Netflix: The Umbrella Academy is an American black comedy superhero television series based on a collection of comics and graphic novels written by Gerard Way. In 1989, 43 newborns were inexplicably born to unrelated women with no signs of pregnancy – 7 were adopted by Sir Reginald Hargreeves. However, hiccups arose and the family separated. Upon hearing the news of Hargreeves' passing, the adopted siblings reunite to solve the mystery behind their father's death, however the threat of an impending apocalypse awaits them.
Venue
SMX Convention Center, Manila
Scope
Spatial Design
Design
Fabrication
Installation and Dismantling
Project Management
Shortly after the premiere of the brand-new Original Series, Netflix celebrated with an immersive super room experience for fans to live in it. With the mix use of PLDT, Smart and LG, the Seven Super Rooms are themed after a superhero sibling. Integrating fun and interactive elements from the show, fans rack their brains to solve the challenges that each themed room presents.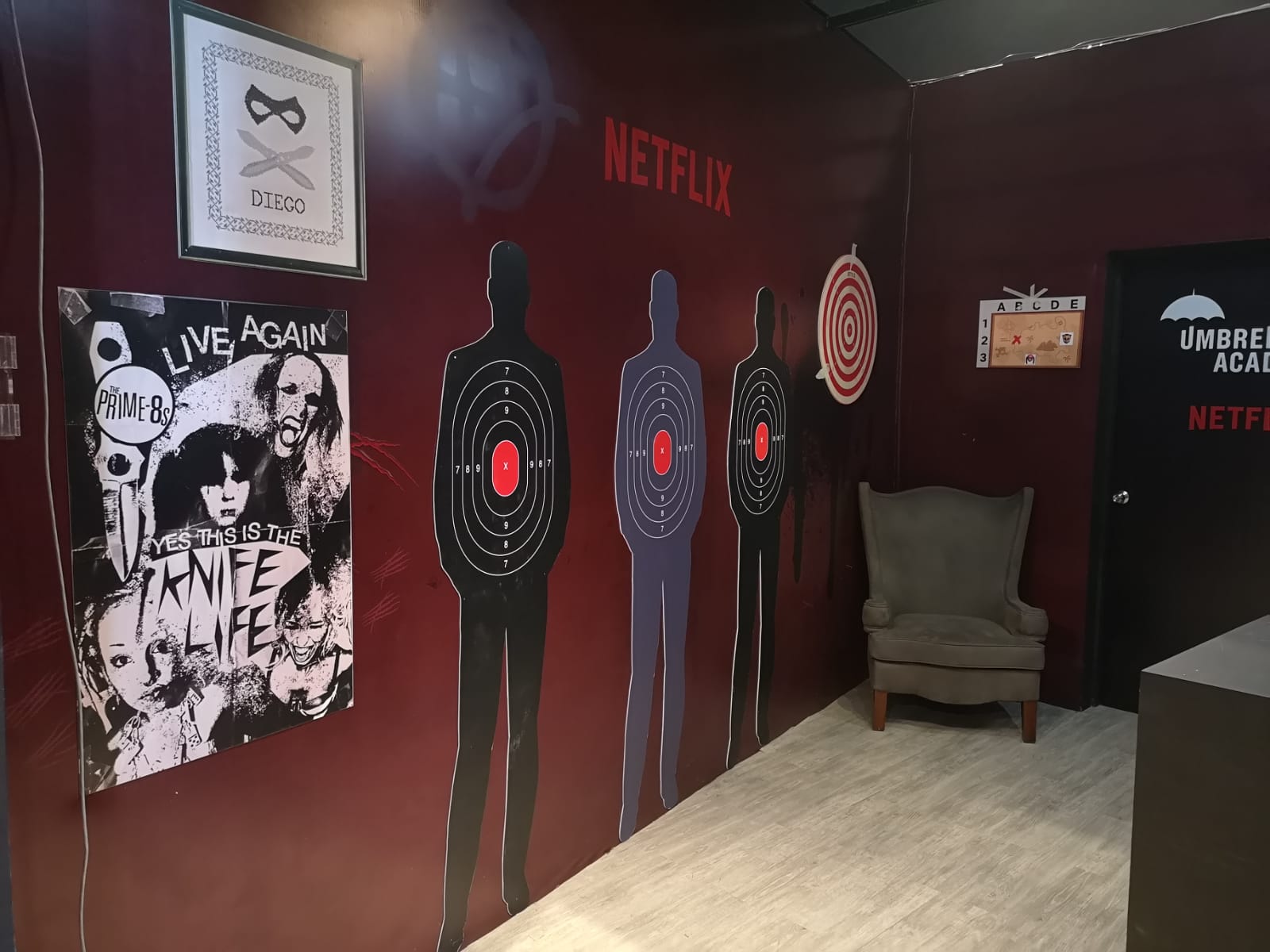 "Diego's Super Room was transformed into a dingy habitat , staying true to his rebellious character."