Marina Bay Sands Career Fair 2023
Gathering industry professionals of luxury hospitality, The Marina Bay Sands Career Fair was held at the Sands Expo & Convention Centre, offering more than 1,500 career opportunities over a two-day event.
Comprising a total of 22 open-concept pavilions, the exhibition was designed and built in line with the luxurious facilities of the world-class integrated resort, featuring elements of Nordic aesthetic style paired with grounding black exterior pillars. Conceptualised to offer both privacy and comfort, the exhibition booths were furnished with sleek and modern furniture while fitted with solid partitions, featuring visual testimonials on both sides of the walls. The structures of the exhibition booths were developed to be modular and lightweight, embedded with a concept of sustainability, being reusable in different configurations in the future.
Venue
Marina Bay Sands Expo and Convention Centre
Scope
Conceptualisation
Design

Fabrication

Installation and Dismantling

Project Management
"The central area was outfitted with carpeted flooring, with bespoke wooden planters used as space dividers for a cosier yet refined ambience."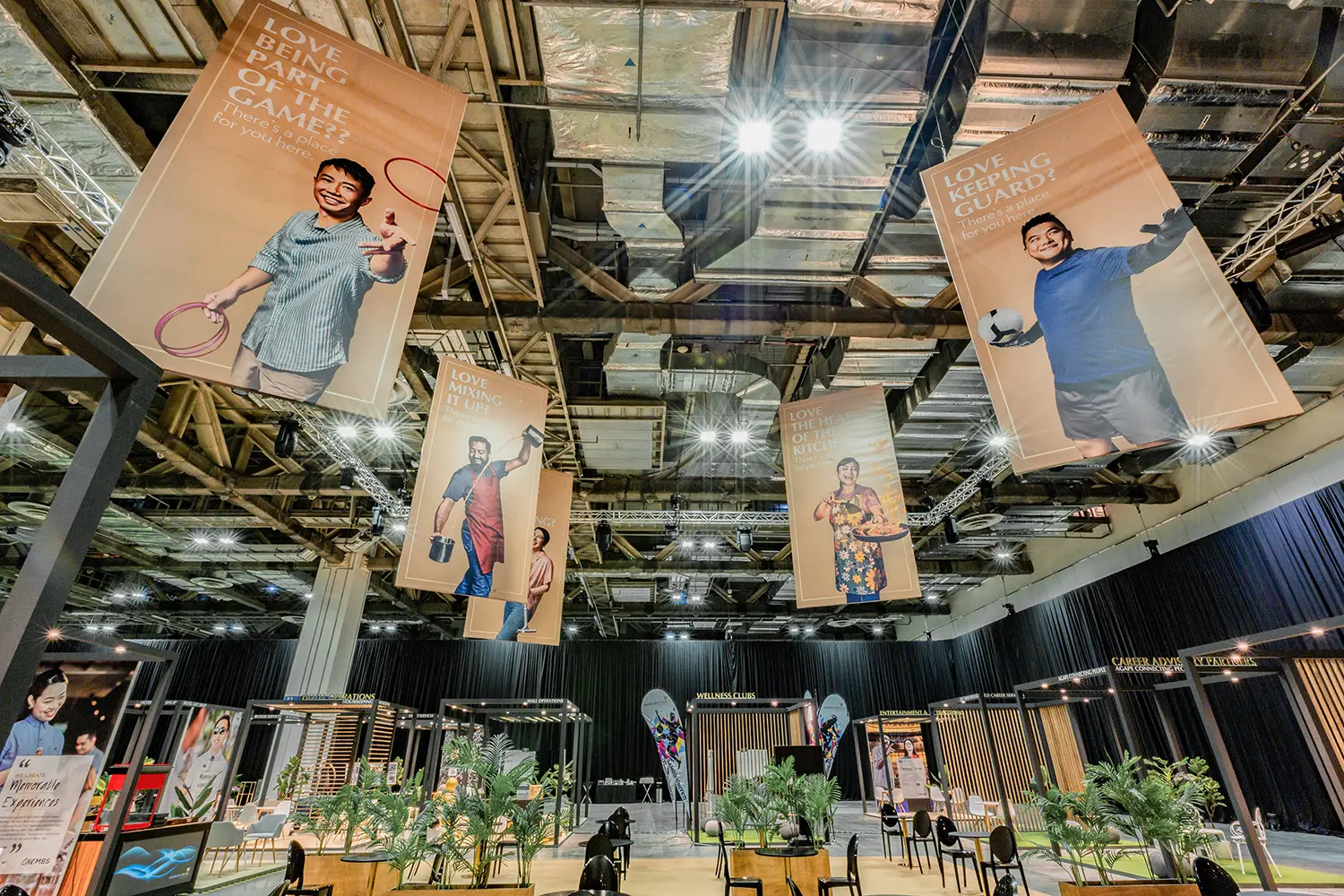 "Along with modular pavilions, the interior featured an arrangement of suspended banners in large-format prints, dedicated to the individual departments of the Fair.