Urban Mutations is an interactive exhibition, showcasing the evolution of cities. Through the dynamic portrayal of cities around the world, visitors are able to explore and anatomize the internal components that constitute a vibrant metropolis in today's age. It also leads them to find out more about the unconventional and innovative ways cities are engaged in to tackle various urban challenges.
Client & Venue
Science Centre Singapore
Scope
Spatial Planning

Design

Fabrication

Installation and Dismantling
Project Management
We needed to create displays that are highly interactive for the exhibit to be attractive.
Hence, we took great consideration in detailing and highlighting the components of the systems and hidden processes functioning in the "city". Dynamic representa­tions of cities around the world were put together in visualisation to form a multimedia experience, allowing greater apprehension of the informative displays.
"Interactive display panels were created to showcase various cities around the world."
"Headphone stations were present throughout the exhibit for audio-triggering experiences."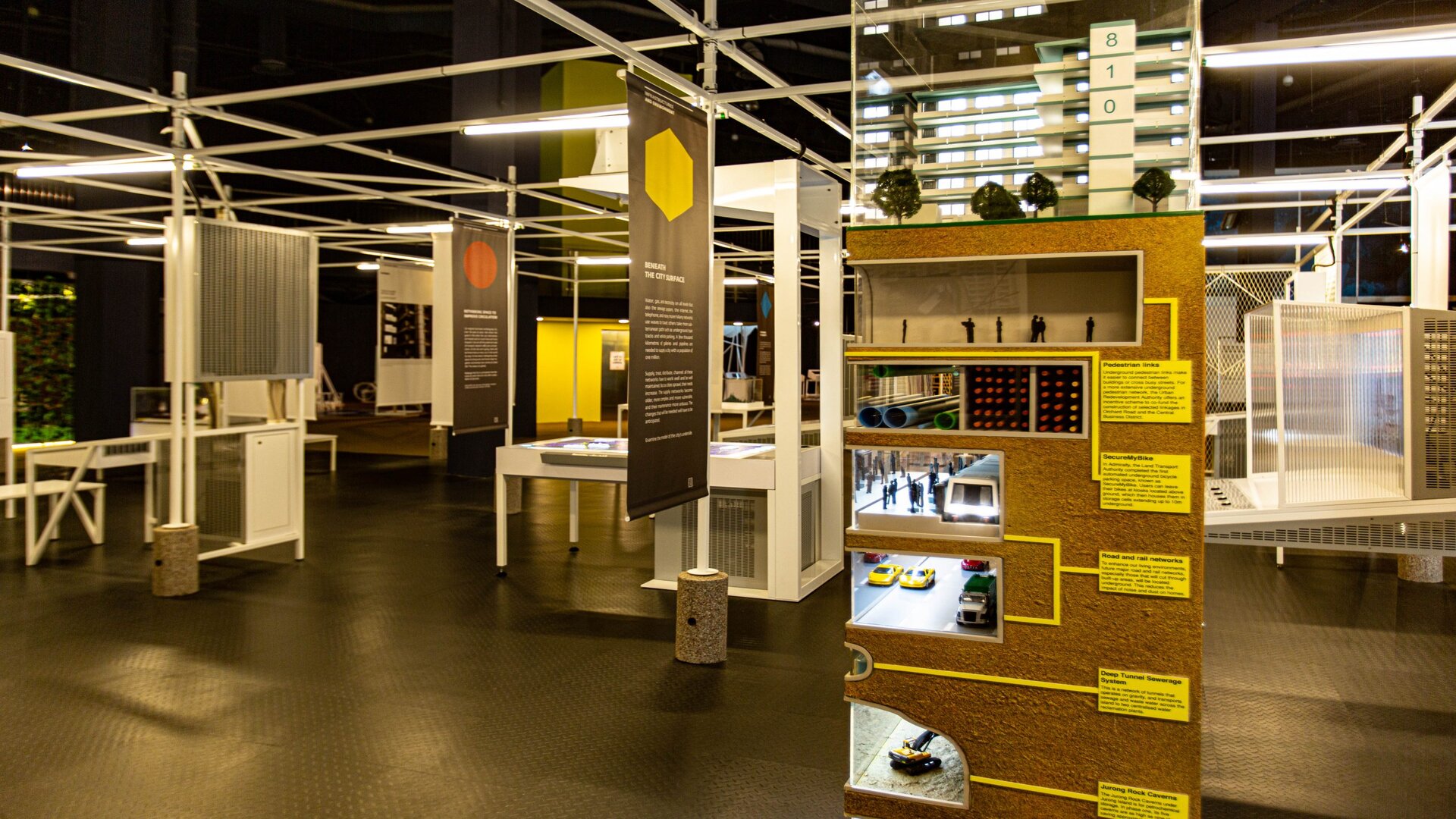 "We created miniature models of electrical substations that are responsible for providing electricity to estates."