Commercial & Retail Fit-Out
We cover retail interior design services both in Singapore and internationally to help elevate the aesthetics of your shop's visual merchandising displays, pop-up store designs, product launches and more. We believe in the creation of accommodative, functional, and aesthetic spaces and displays to leave a lasting impression on all.
Appealing Visual Senses
We understand how effective retail interior design & spatial planning facilitates smooth traffic for customers and guests in-store. Not just that, we design with ideas to blend product presentation and displays seamlessly into creative pop-up store designs and visual merchandising displays that attract, engage, and motivate customers!
Let's Connect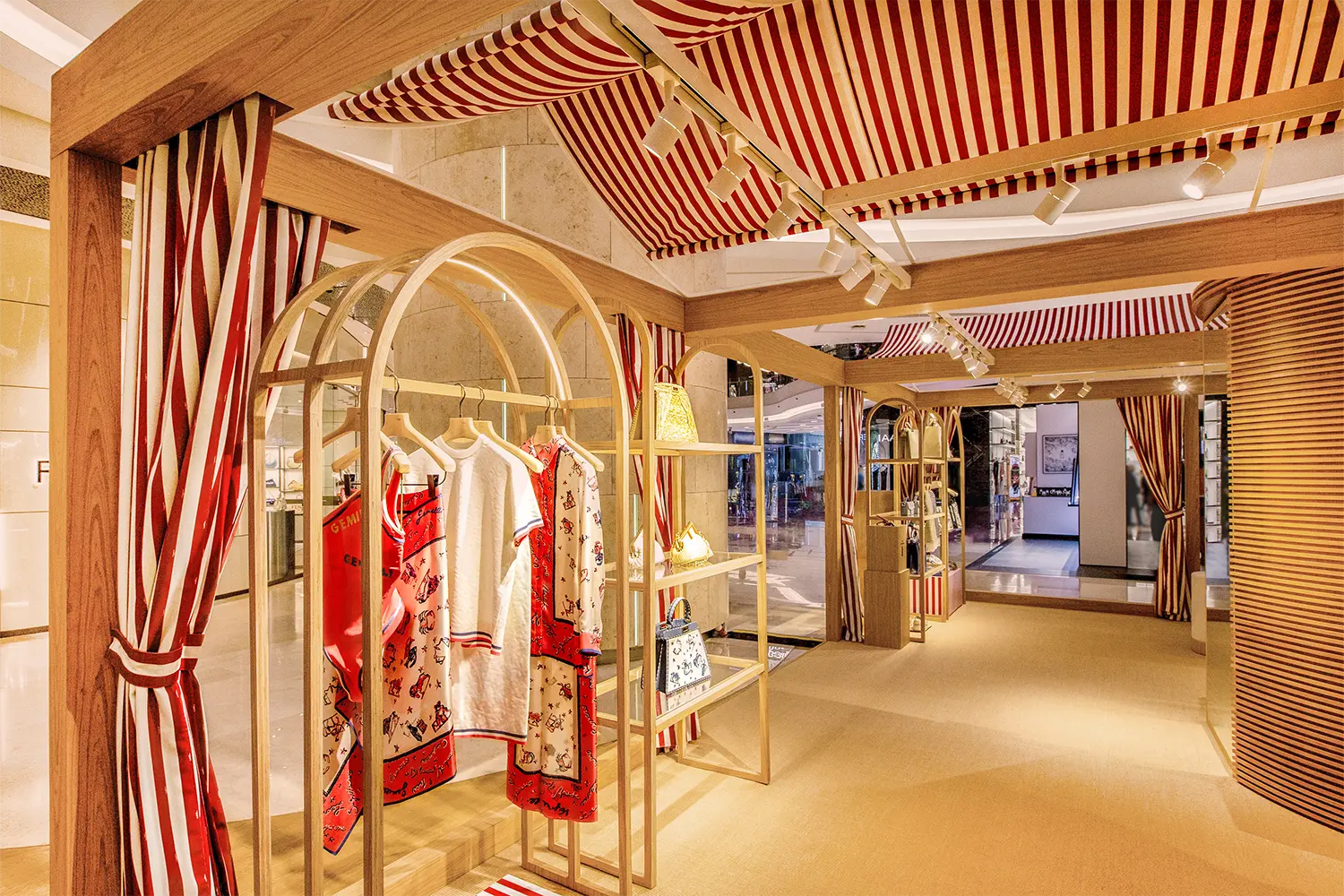 Elevating brand and visual merchandising displays.
Engaging senses with interactive pop-up store experiences.
What is Commercial & Retail Fit-Out?
Commercial and retail fit-out focuses on creating a variety of functional and aesthetically pleasing interior spaces for both residential and commercial developments. With years of experience crafting bespoke visual displays, our team consists of industry professionals who are ready to bring your vision to life while overseeing every step of the project from concept to creation.
Commercial & Retail Fit-Out Services
Commercial and retail fit-out projects include bespoke shop window displays, renovation and remodelling of retail stores, interior outfitting of office spaces as well as hospitality venues and residential properties.
Window Displays
Alluring window displays showcase the latest products of the brand, crafted with the highest craftsmanship standards, attention to detail and adherence to global guidelines.
Retail Interior
Elevating customers' shopping experiences, retail interior design plays an integral role in shaping customer journeys and influencing their perceptions of the brand.
F&B Restaurant Fit-Out
From custom-made furniture pieces to interior fittings, our expertise in design and build extends to crafting opulent dining venues, blending creativity with functionality and craftsmanship.
Office Spaces
Office interior design encompasses efficient management of spatial constraints to create a visually appealing and inclusive environment while optimising the traffic flow of people.
Residential Renovation
With expertise in the design and building industry, our team is experienced in creating welcoming home design interiors paired with the quality craftsmanship.
Commercial & Retail Fit-Out Projects
With extensive experience in commercial and retail fit-out projects, we specialise in crafting visual merchandising displays, pop-up store concepts, office interior designs, and more.