The Bvlgari Eternal Jewels Exhibition was held at their Takashimaya Boutique, exhibiting over 60 antique jewelry from Bvlgari's collection dating back to as early as the 1920s. Jewelleries once owned by Elizabeth Taylor, the English American actress were also on display for the first time in South East Asia making the event an iconic one.
Scope
Design
Fabrication
Installation and Dismantling
Project Management
Bvlgari is well-known for its Serpenti collection, and the snake icon has evolved to become a creative symbol of the brand. Anchoring designs such as the classic Serpenti snake belts and bracelets were showstoppers and definitely worth the visit for admirers.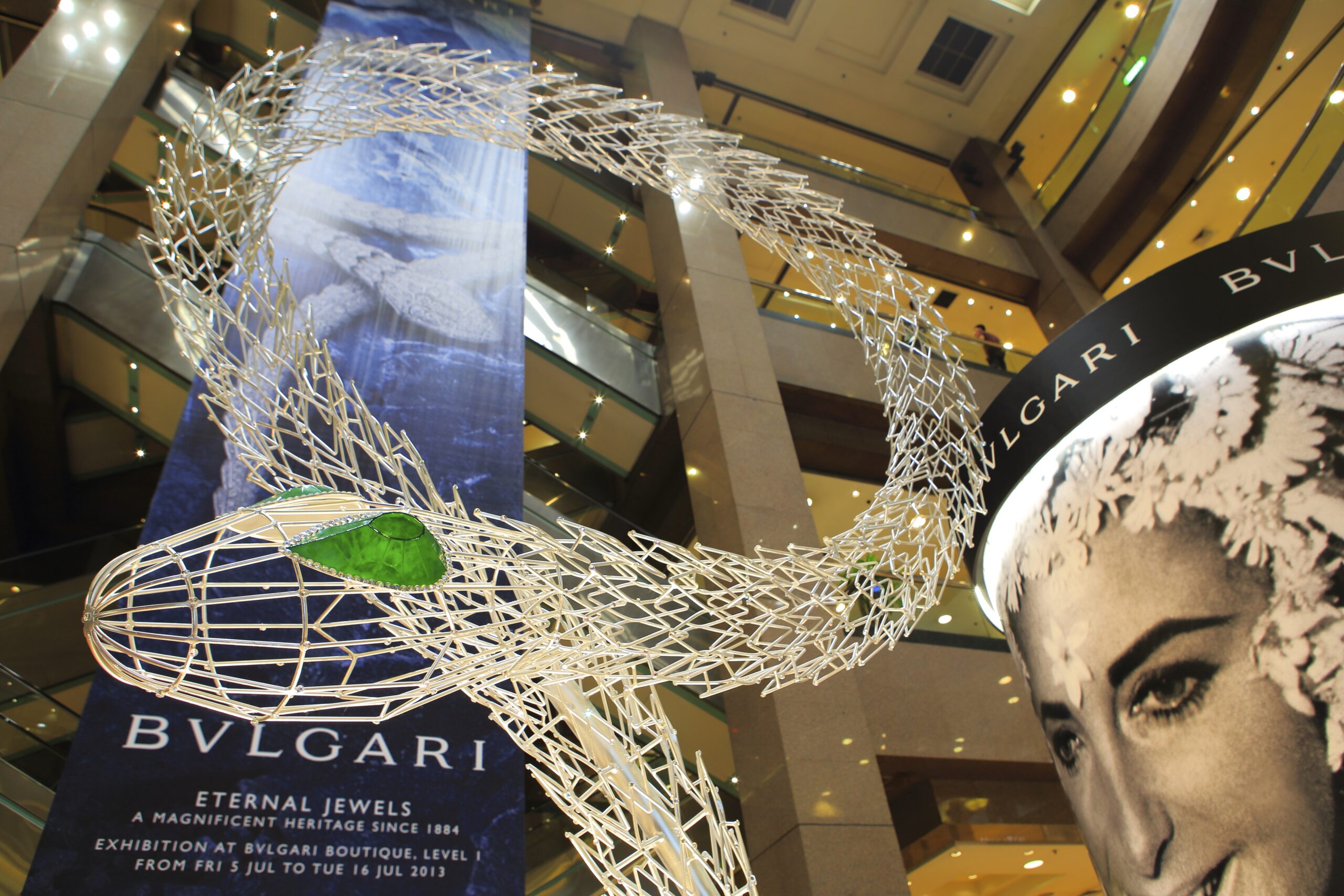 "A crystal-like snake figure displayed over 2 metres in height, sat grandly in the middle of the exhibition area."