Singapore Airlines 'A380 Cabin Products Launch'
Singapore Airlines unveiled its long-awaited new cabin products specially for the Airbus A380 fleet. Themed "Space made personal, experience the difference", the new cabin products offers more space and privacy in all classes, injecting customised and bespoke elements designed solely for Singapore Airlines passengers.
Client
Singapore Airlines
Agency
MLA Special Events
Venue
Suntec Singapore Convention & Exhibition Centre
Scope
Design

Fabrication

Installation and Dismantling

Project Management 
The venue was equipped with displays of new features and elements across various classes such as the in-flight entertainment system. A mock set-up of the cabin was built for attendees to gain a better idea of the experience they can expect. A round platform stage  fitted with spotlights was also built at the conference hall for speakers to grace upon as they make their speech.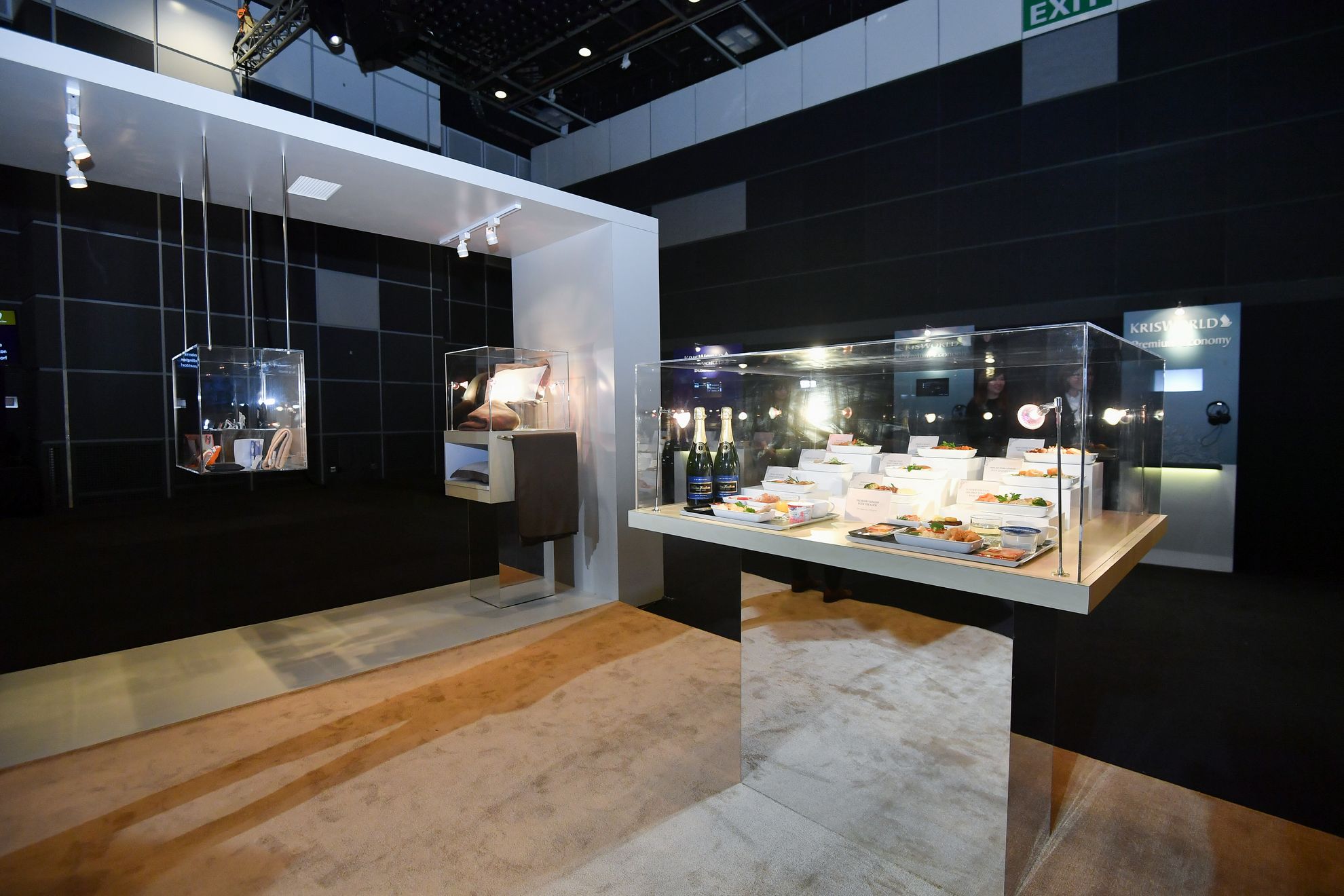 "Grand glass displays were fitted to showcase the new products used in A380 Cabin."