Visitors were brought on a journey to appreciate Qatar's newly launched Business Class Qsuite. The pop-up was fitted with interior themings in-line with the actual suite. With privacy doors, ambient lighting, adjustable beds and increased storage space, it transforms the travel experience for all in full comfort.
Scope
Design

Fabrication

Installation and Dismantling

Project Management 
In line with their corporate branding, spanish purple finishes dominated the pop-up. Flushed with ivory white and marble floorings, it created elegance in the enclosed space, presenting a luxurious and opulent experience for all. Replicating the Qsuite, the Business Class sits in the middle of the pop-up, allowing a more immersive experience for guests to enjoy.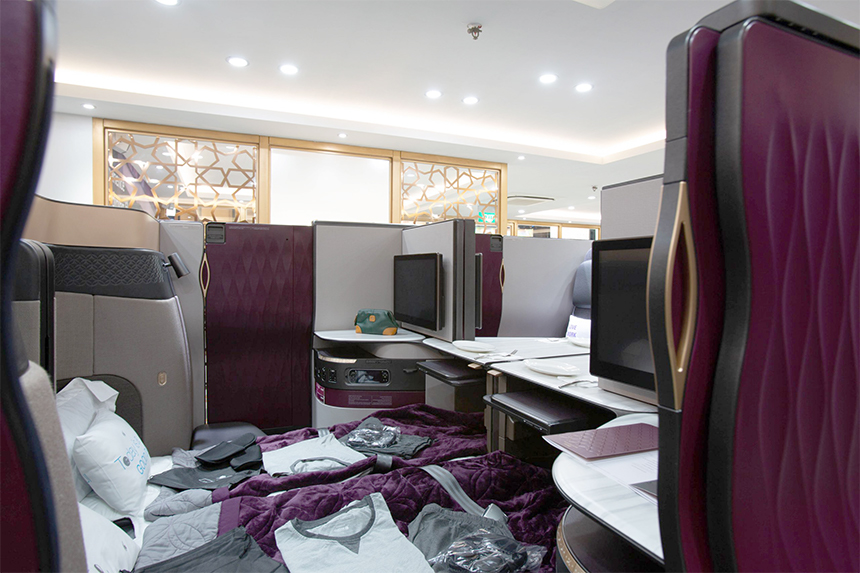 "The pop-up replicated the theme of the suite in closeness, transporting the experience right there for guests to luxuriate in."