"A SG50 Exclusive Edition"
Stuttgart Auto, Singapore's exclusive dealer for Porsche, organised an event in celebration of Singapore's 50th birthday and its 30th founding anniversary. Held at the Suntec Singapore Convention & Exhibition Centre, the celebration began with a banquet with almost 500 invited guests and raised over S$740,000 for charity. To make the event more meaningful, 50 underprivileged children from Sport Cares Singapore were also given an exclusive spin on the Porsche by members of the Porsche Club Singapore.
Venue
Suntec Singapore Convention & Exhibition Centre
Scope
Design
Fabrication
Installation and Dismantling
Project Management
The Porsche Cayenne SG50 Exclusive Edition, with only ten models in the world, featured distinctive edition features and enhancements. It was indeed a stunning and exclusive display.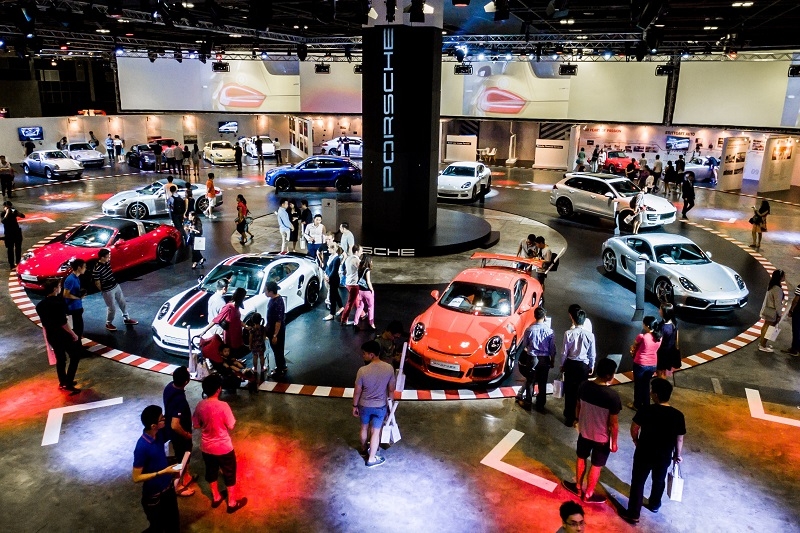 "The exclusive Porsche models sat in the glory of the display lights to celebrate the year of Golden Jubilee."