Visitors dive into an underwater experience as Monsters of the Sea, Asia-Pacific's largest animatronics showcase, made its way to Singapore. Covering over 2,000 sqm, the exhibition featured 14 life-sized ancient sea creatures and 2 from the present for visitors to discover the wonders behind them. Designed and curated in Argentina by Aurea Exhibitions, the inspiration behind this exhibition tied deeply with the infinite wonders humans have for the deep sea, thus creating a mystifying ocean.
Venue
Science Centre Singapore
Scope
Spatial Design
Fabrication
Installation and Dismantling
Project Management
Completing an immersive underwater adventure was a "submarine" bringing visitors through the dark sea, habitating all the sea monsters – some are myths – all at once. Visitors were also able to interact with the animatronics, which imitated the movements and behaviour of the creatures, each with its own informative display. Having worked closely with palaeontologists, the exhibition accurately depicted the sea monster outlooks, creating a platform that educates and entertains.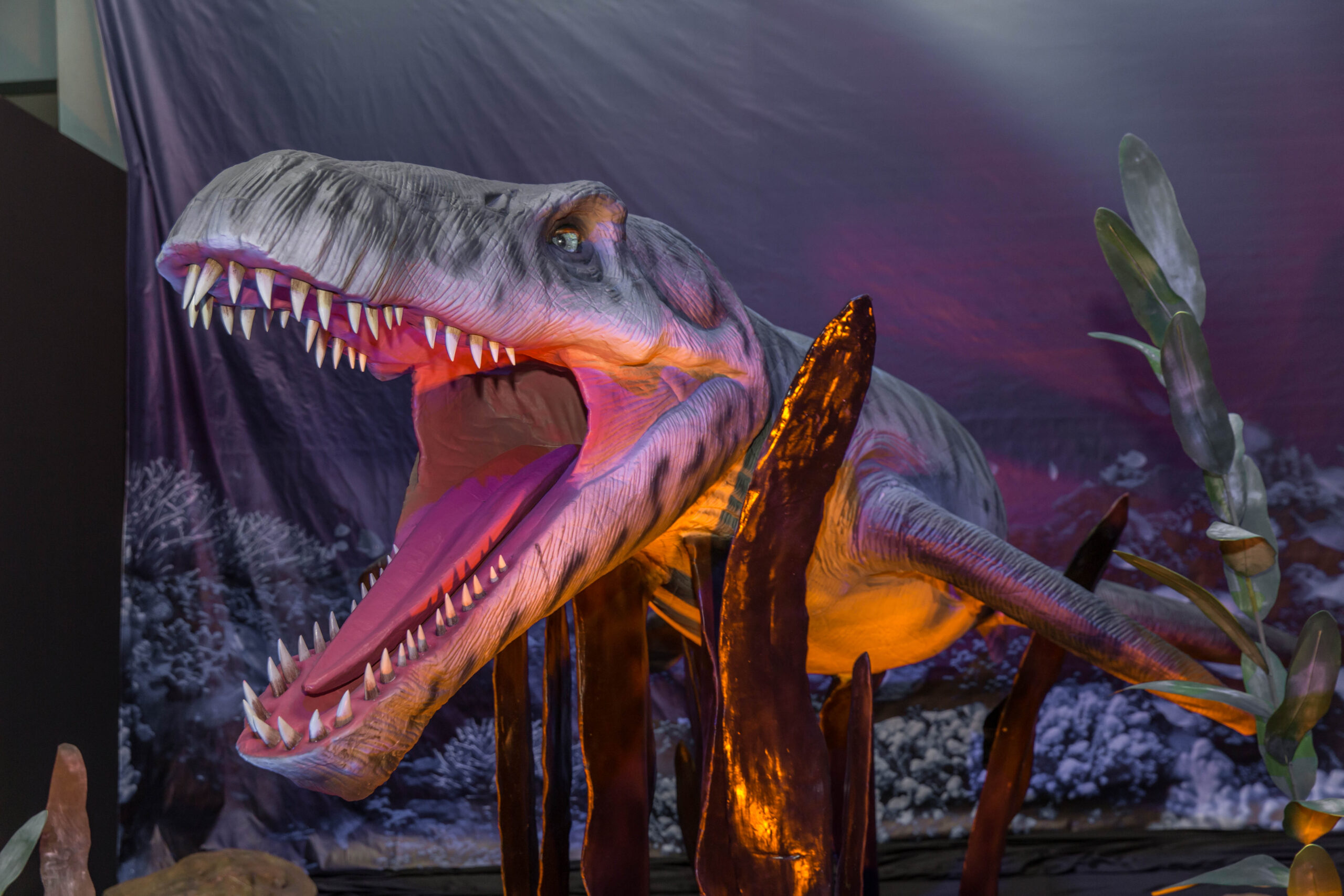 "The use of animatronics created a realistic portrayal of ancient creatures."