Manish Malhotra Fashion Show
Manish Malhotra Fashion Show unveiled the Summer Couture 2018 collection, with designs that showcased the unique characteristics of Manish Malhotra's works. With over 30 models, including Bollywood actress Kareena Kapoor Khan and actor Kartik Aaryan, the collection presented a magical fashion walkway, with shimmering beads and pearls on the pastel-shade legendas and flowy saris.
Client
Motwane Entertainment and Weddings
Scope
Design

Fabrication

Installation and Dismantling

Project Management
The spatial planning was made to fit the runway and seats all comfortably in the limited space available. The strategic placements and generous use of spotlights brought the whole staging onto another dimension and alleviated the whole atmosphere of the fashion show.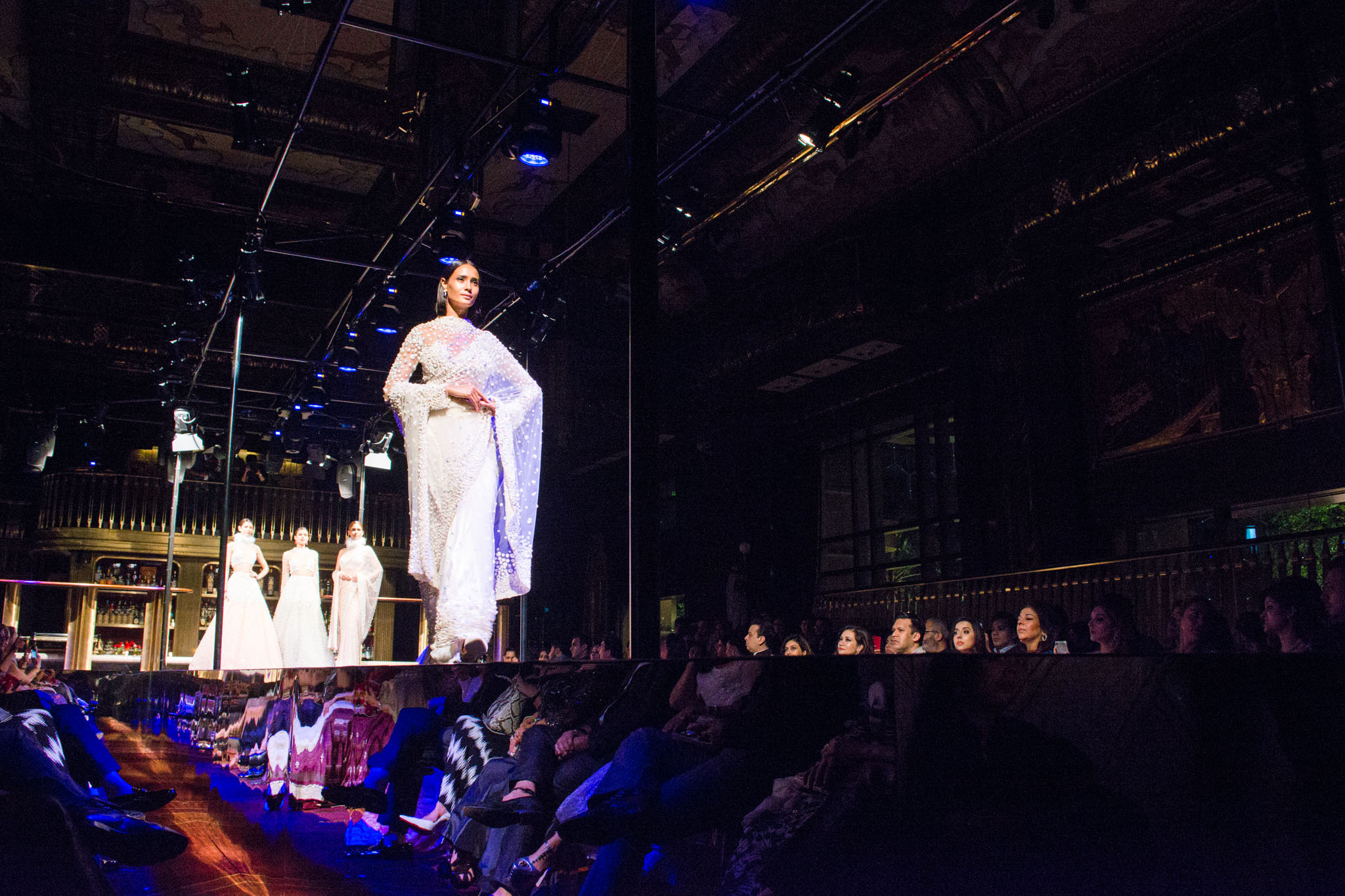 "The elevated platform was fitted with mirrors at the side which gave an illusion of space, making the confined area seem larger."