Fantasia by Escriba is a confectionery extravaganza, the brainchild of pastry chef couple Christian Escriba and Patricia Schmidt of the iconic Pastisseria Escribà in Barcelona, which dated way back to 1906. Conceptualised in Barcelona, it soon became a worldwide phenomena and made its way to Singapore.
Venue
Marina Bay Sands, Singapore
Scope
Spatial Design
Fabrication
Installation and Dismantling
Project Management
To create an atmosphere that leaves visitors in awe in every corner, visitors are first greeted by a magical wonderland of light displays right at the entrance. Thereafter, they indulge in a chocolate-filled ride, as Fantasia features gigantic masterpieces made from confectionery, an array of toothsome sweet and savoury treats and mesmerising live theatrical production, with over 30 confectionery masterpieces in varying shapes and sizes.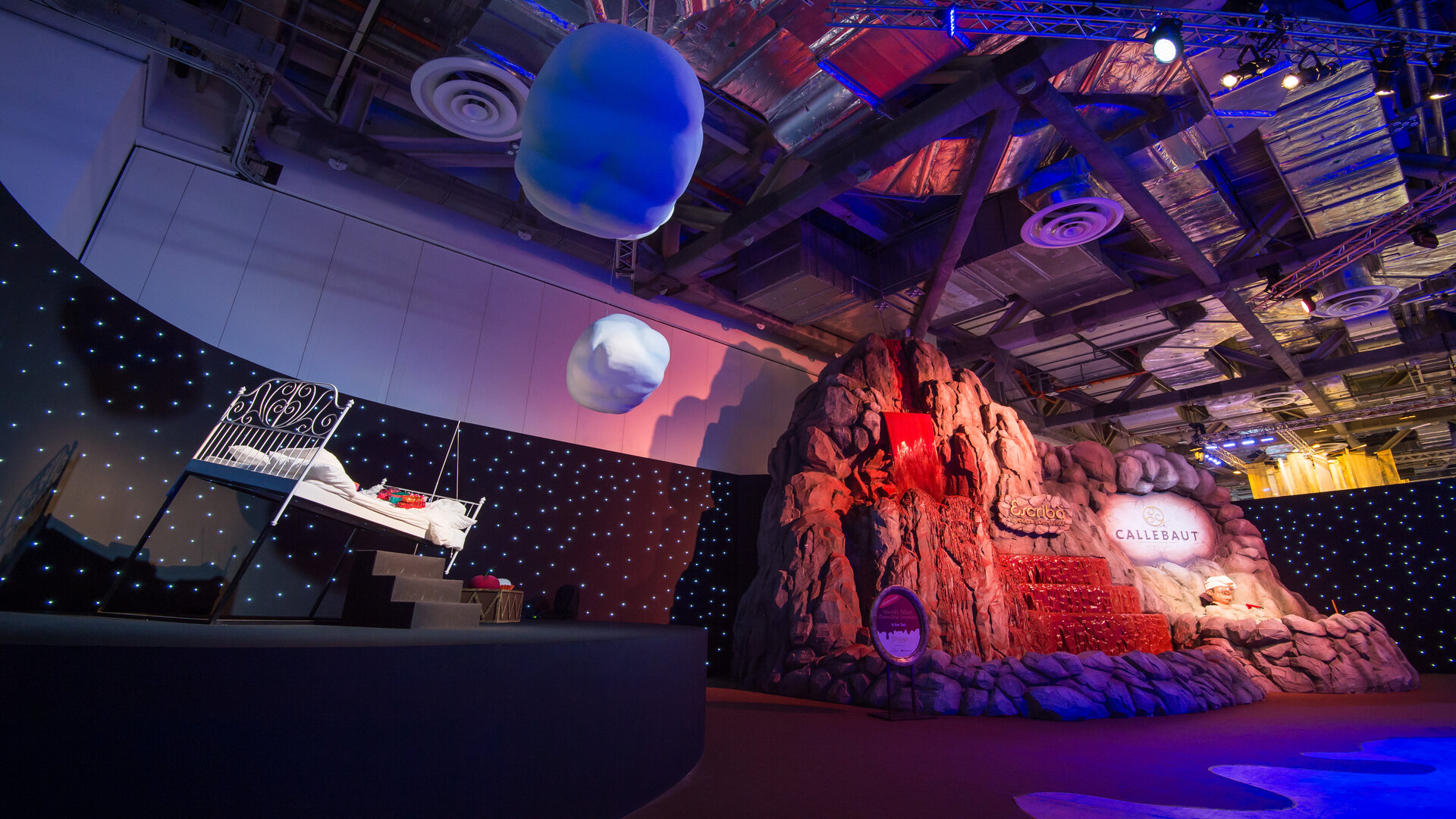 "Callebaut Falls, the cascade of the rich molten, sweet and gooey dark chocolate stands over 8.5 meters, being a record-breaking World's Tallest Chocolate Fountain in the Guinness World Record."