Ernst & Young Celebration Dinner
The Ernst & Young Celebration Dinner took on a fun twist riding on the theme of a street party night. With light installations beaming around the arena, the dinner celebration was converted into a full blown night festival.  
Scope
Conceptualisation
Design
Fabrication
Installation and Dismantling
Project Management
Long tables and benches were set up to accurately reflect the mood of a night market. The use of quirky table displays also brought back memories of a 90s night arcade. Completed with an enormous stage built for performers to showcase their funky street dance moves and a plethora of food booths serving snacks like popiah and gyoza to satisfy everyone's taste buds, it was definitely an entertaining night for all to let loose.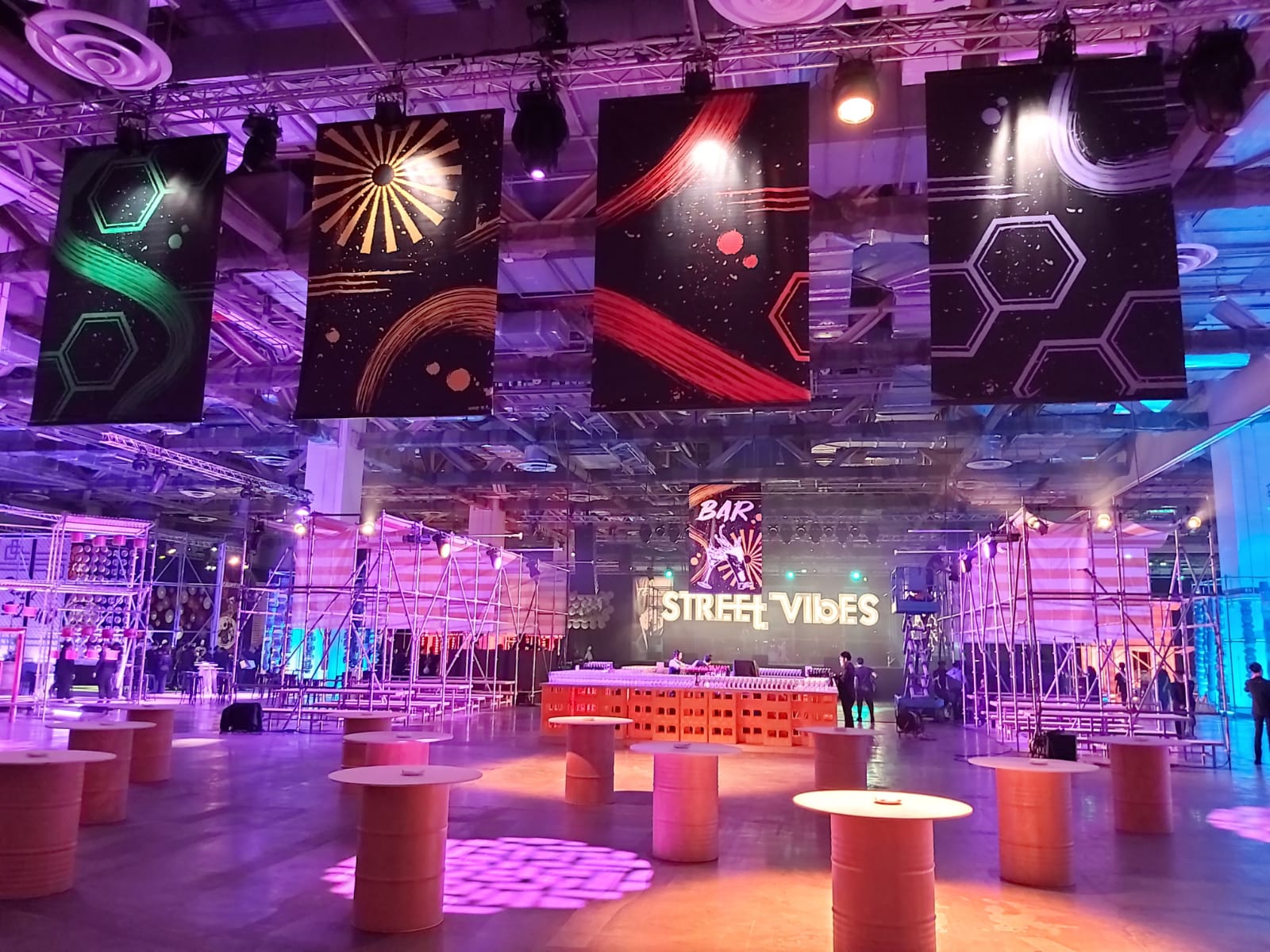 "With the usage of groovy fonts and splashy colours, partygoers sank right into the mood of the celebration."